Items 1 to 2 of 2 on page 1 of 1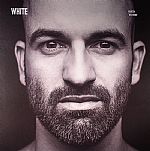 Cat: WHITE 022. Rel: 10 Oct 13
Deep House
Kareem - "Big Hunk"

Tristen - "Downtime"
$9.40
SAVE 25%
in stock
$7.05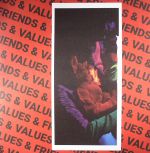 VARIOUS
Cat: WHITE 028. Rel: 30 Aug 16
Deep House
Cleveland - "Ship" (7:33)

Vid Vai - "Interstellar Cellar" (7:11)

Tristen - "Ostkreuz" (7:02)

OK System Aka Oskar Offermann & Hasso - "Saepko" (6:42)

Kareem - "Paranoia Control" (7:00)

Julian Chenaux & Patrick Klein - "Session 13" (7:30)

Manuel Fischer - "Bellevue Curb" (5:47)

Johannes Albert - "Simply Rat" (7:33)

Jo Ke - "Plastic Bags"

Edward - "Planets"
Review: After ten years, the end is nigh for WHITE. Daniel "Oskar" Offerman has decided to call time on the label he established back in 2007. The expansive Friends & Values is a superb way to bow out, with ten tracks of intoxicating, atmospheric deep house stretched across a double-album-plus-seven-inch package. Highlights come thick and fast from the word go. Kareem ticks all the right boxes with the unsettling electronic bass and clanking percussion of "Paranoia Control", while Manuel Fischer doffs a cap to generations of jazz drummers on the bumpin' "Bellevue Curb". Even better is the enveloping chords and low-slung bounce of Johannes Albert's "Simply Rat", and the impeccable, deep space ambience of Edward's sublime closer, "Planets".
…

Read more
$26.25
SAVE 25%
in stock
$19.69
Items 1 to 2 of 2 on page 1 of 1