Items 1 to 2 of 2 on page 1 of 1
Cat: WCEC 012. Rel: 09 Feb 16
Techno
She Destroys (5:33)

Rotation (6:15)

Temptation (7:30)

I Told You Not To Stop (5:36)

Burn Baby Burn (7:04)

Now That's Funky (5:15)

Harmony (5:32)

Celestial VSU (3:58)

Open Your Eyes (7:27)

The Prosecuted (5:51)

The Escape (2:45)
Review: Paul Purgas (Emptyset) re-issues seminal, Detroit industrial-rock album from 1989 featuring none other than techno legend Jeff Mills with original and continuous member Anthony Srock. Sharing similarities to other Midwest cross-over groups of the time such as Ministry/Revolting Cocks, My Life With The Thrill Kill Kult and of course Nine Inch Nails. The foundations of Jeff Mills' influential sound can definitely be heard on tracks such as the peak time onslaught of "Rotation", "I Told You Not To Stop" (particularly of his work with Underground Resistance) or "Open Your Eyes" but there's also the jacking acid of nearby Chicago on "Now That's Funky" and pretty standard time capsules in the form of "Harmony" or "The Prosecuted" with their synth funk basslines and clanging/metallic percussion sequences (think Skinny Puppy/Frontline Assembly) crossing over into proto-techno in perfect harmony. Definitely a Motor City zeitgeist and one for the books.
…

Read more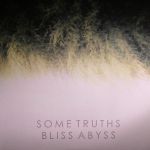 Cat: WCEC 11. Rel: 29 Nov 14
Experimental/Electronic
A Place For Nothing & Nothing In It's Place

Forefor

This Love Will Make You Levitate

Golden Rose The Colour Of A Dream I Had

I Brought You Back Treasures From The Void

Werner In Iquitos

Old Highs New Lows

Comedowncomeround
Review: Ralph Cumbers aka Bass Clef aka Some Truths appears under the latter moniker and it's no surprise that this looser, abstract project from the man has been picked up by the inimitable We Can Elude Control imprint. There are traces of techno and other dance floor tropes on here - such as on "A Place Is Nothing & Nothing In It's Place" or "Forefor" - but the essence of the LP is made up of modular, broken patterns of electronic delight. The jittery, high-tech funk of "This Love Will Make You Levitate" brings back the hedonism that embodied early Detroit tracks, and "I Brought You Back Treasures From The Void" verges onto dubbier landscapes. There's also plenty of sonic oddity such as on "Old Lows New Highs", and even some Chain Reaction-style beauty on "Comedowncomeround". Another total winner from Ralph Cumbers! Tip.
…

Read more
$19.89
SAVE 50%
in stock
$9.94
Items 1 to 2 of 2 on page 1 of 1