Labels
Items 1 to 3 of 3 on page 1 of 1
Cat: WI 03. Rel: 12 Feb 18
Electro
Gentle Killer

Next (Who's Dead)

Mind Frame

Warm Leatherette
Review: From the murky depths of the distant past comes a hot plate of stank whipped up by your chef du jour and man of a million aliases, Can Oral. This time around its four cuts of SP-1200 electro under his much-lauded 4E alias. Originally released on Freddy Fresh's Sockett imprint in 1996, we are dusting of this unheralded classic in the hopes of bringing some much needed dirt to the dancefloors of 2018.





…

Read more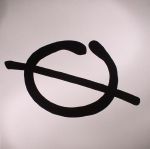 Track 1 (4:50)

Track 2 (4:27)

Track 3 (4:38)

Track 4 (4:26)
Review: The first release on our was / is sublabel, Glyph03 was intially set for release in 2002 on Charles Noel's (aka Archetype) 21/22 Corporation. This was slated to be the 4th in his Glyph series, a raw and freaked out exercise in pumping, tweaked-out midwest techno. Each of these records featured 4 tracks cut at 45rpm to create a true play-at-your-own-speed adventure. Since their release, the original Glyph 12""s have become timeless tools in the bags of the most respected techno jocks. We are happy to say that after a 15 years hiatus the drought is over. Stay tuned for more from Archetype, Glyph and 21/22 Corporation on was / is.


…

Read more
$11.64
SAVE 25%
in stock
$8.73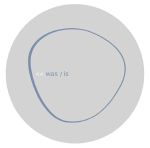 Cat: WI 02. Rel: 15 Jan 18
Minimal/Tech House
Tubes For Allah

Tubes For Allah (Mark Ambrose Drum mix)

Hit That Shit (edit)

Pyramids (edit)
Review: Omni Am brings some no-nonsense tough rhythmic workout business to Was / Is, leading in with the tool tones of "Tubes For Allah". While it may be heavily focused on the drums, this stormer of a track has the right ingredients to get people freaking, and Mark Ambrose follows the same path with his almost tribal remix. "Hit That Shit" and "Pyramids" both appear in edited form on the B-side, providing a fresh perspective on the sound Omni Am was exploring back in 2001 when "Tubes For Allah" was first released.
…

Read more
Items 1 to 3 of 3 on page 1 of 1