Items 1 to 2 of 2 on page 1 of 1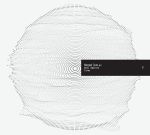 Cat: WARPED 001. Rel: 11 Dec 17
Techno
Umea

Operator

Neptune
Review: Nereid appears out of the techno mists on the newly minted Warped Core label shrouded in mystery, with subtle monochrome head twisters to match. "Umea" leads the charge on the A side with an ethereal trip into dubby soundscapes filled out with plentiful reverb and pattering rhythms to snake straight into your cerebellum. "Operator" has an instructive bass throb carrying it along, although it imparts a similar steely aesthetic to the opening track. "Neptune" is no slouch either, using nagging mid-range percussion and eerie bleeps to spell out stern, functional techno of the deepest kind.
…

Read more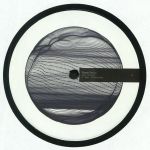 Cat: WARPED 002. Rel: 04 Jun 18
Techno
Charon (7:13)

Sonic Boundary (6:08)

Alluvial Plains (6:53)

Terminus (9:08)
Review: Nereid strip away the noise and focus on the music - an anonymous project by design on a self-manned label. This is faceless techno through and through, from the monochromatic artwork to the steely machinations of the music. It's far from a dry ride though - "Charon" leads the EP in confidently atop a snaking acid line that pulses between spacious percussion and some artfully placed atmospherics. "Sonic Boundary" is an exercise in spatial design, letting the reverbs bloom into an edgeless void for true transcendence, while "Alluvial Plains" boils the ingredients down to a minimal but motivated reduction. "Terminus" finishes the EP off on a nervous tryst with crooked rhythms and strafing acid lines swirling into an amorphous whole.
…

Read more
Items 1 to 2 of 2 on page 1 of 1