Items 1 to 2 of 2 on page 1 of 1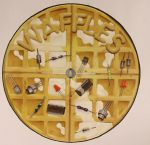 Cat: WAFFLES 005. Rel: 16 Dec 16
Disco/Nu-Disco
Aqua Dolphin (5:27)

Computer (5:54)
Review: The mysterious Waffles series, rumoured to be the work of Belgian legends Soulwax, has been one of the success stories of 2016. It has succeeded, in part, due to the eccentricity of much of the source material. There's plenty more madness on this fifth volume in the series, with A-side "Aqua Dolphin", offering a skewed fusion of razor-sharp, acid-style electronics, mind-altering new beat rhythms, and plenty of weird, chopped-up vocal samples. Flipside "Computer" boasts similarly psychedelic acid lines, alongside gravelly, end-of-days vocals, synth riffs seemingly inspired by the original 1988 version of The KLF's "What Time Is Love", and a head nodding, toe-tapping breakbeat rhythm. We have no idea what the original source material is, but it's a deliciously weird and wonderful re-edit.
…

Read more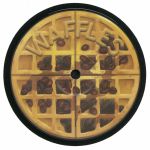 Cat: WAFFLES 003. Rel: 22 Jun 18
Disco/Nu-Disco
Hankuri (5:17)

49 Gang (5:11)
Review: Three 12"s deep and still no clue as to who Waffles actually is. Just as tasty, fluffy and addictive as its predecessors, "Hankuri" struts with a certain amount of Afro charm while plodding with Italo-like thrust. "49 Gang" takes an even slower route with a dubby sheen and playful funk that's reminiscent of the Norway's cosmic eruptions 10 years ago. Like the previous outings, both cuts have been experienced on the Despacio system in recent months and both hit hard.
…

Read more
Played by:
JMMSTR
,
Øyvind Morken
,
Alexis Le-Tan
,
JOUTRO MUNDO
,
Paul Thornton (Dig Deep / Reboot)
,
Christopher Tubbs
,
Zambon
,
Roland Realtime
,
Dj soFa
,
SoulBrigada | Matasuna Records
,
I Love Disco!
,
Neil Diablo
,
Kenneth bager
,
JKriv (Razor-N-Tape)
,
Cottam
,
Señorlobo (Lovemonk)
,
Simon Ozbizton/EYESHRWD
,
Better Listen Records
,
KS French
,
Alan Mooney's Edits
,
City Baby Records
…

Read more
Items 1 to 2 of 2 on page 1 of 1