Labels
Items 1 to 2 of 2 on page 1 of 1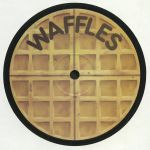 Cat: WAFFLES 001. Rel: 21 Sep 15
Disco/Nu-Disco
Uganda (5:38)

Uriah (6:18)
Review: Not a lot is known on the mystery baker behind these two scrumptious funk cakes besides the fact that Despacio have been spinning both sides... And the fact they're both delicious. "Uganda" is a percussion heavy slam-jamboree that switches into a juicy bass-driven disco groove midway. "Uriah", meanwhile, is a chugging, star-gazing Moroder homage that adds more layers and textures with every bar. Tasty.
…

Read more
Played by:
Ursula 1000
,
Alexis Le-Tan
,
Rocco Universal
,
Jac The Disco
,
JAZ
,
Mimi
,
Tarjei Nygard
,
Jose Manuel
,
Roland the Realest
,
Dj soFa
,
Juno Recommends Disco
,
Frank Booker
,
RIZZOLO DJ
,
I Love Disco!
,
JKriv (Razor-N-Tape)
,
Doo
,
Daniel.T. (Cosmic Kids)
,
Roy Comanchero
,
Señorlobo (Lovemonk)
,
DJ ROCCA (Ajello, Erodiscotique)
,
Jean Claude Gavri
,
Juno Best Sellers 2016
,
Paul Withey / Sweetooth
,
Alan Dente
,
Forgotten Disco Star
,
Terrence Pearce
,
Ptaki
,
Pontchartrain
,
Private Agenda
…

Read more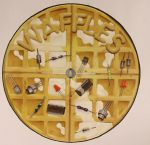 Cat: WAFFLES 005. Rel: 19 Dec 16
Disco/Nu-Disco
Aqua Dolphin (5:27)

Computer (5:54)
Review: The mysterious Waffles series, rumoured to be the work of Belgian legends Soulwax, has been one of the success stories of 2016. It has succeeded, in part, due to the eccentricity of much of the source material. There's plenty more madness on this fifth volume in the series, with A-side "Aqua Dolphin", offering a skewed fusion of razor-sharp, acid-style electronics, mind-altering new beat rhythms, and plenty of weird, chopped-up vocal samples. Flipside "Computer" boasts similarly psychedelic acid lines, alongside gravelly, end-of-days vocals, synth riffs seemingly inspired by the original 1988 version of The KLF's "What Time Is Love", and a head nodding, toe-tapping breakbeat rhythm. We have no idea what the original source material is, but it's a deliciously weird and wonderful re-edit.
…

Read more
Items 1 to 2 of 2 on page 1 of 1