Items 1 to 3 of 3 on page 1 of 1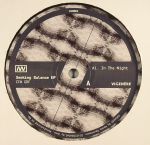 Cat: VGNR 03. Rel: 04 Jul 16
Minimal/Tech House
In The Night

The Light

Eolc
Review: The unknown CFW GRF steps up with Seeking Balance, a three-track 12" that forms the third release from Malin Genie's recently established Vigenere label. Like the previous two releases, expect stripped-back minimal cuts geared towards club play. "The Light" is a real B-side gem!

…

Read more
$8.77
SAVE 30%
in stock
$6.14
Cat: VGNR 04. Rel: 18 Sep 17
Minimal/Tech House
Funky Creep

Logidiotic

Tethys
Review: There's something strange at work with this mysterious label Vigenere, where a recurrent pattern of oddly formed but unknown names seem to generate killer reduced dancefloor grooves from the most humble of ingredients. This time it's the turn of Ipb Lei Tvl. "Funky Creep" is a truly on-point track title - the beat pops but the synths are creepy as hell, and things are no less unsettling on the eerie "Logidiotic". As if responding to this chilling A-side, there is a warmer lilt to "Tethys" on the flip, but there's still plenty of weirdness and a cracking set of drums to keep you freaking through to the run out groove.
…

Read more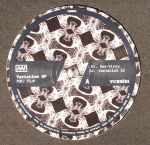 Cat: VGNR 02. Rel: 25 Apr 16
Techno
Sea-Vissy

Variation 52

Calmclav

An Unexpected Movement
Review: Second EP from the Vigenere label.
…

Read more
$6.57
SAVE 25%
in stock
$4.93
Items 1 to 3 of 3 on page 1 of 1