Items 1 to 1 of 1 on page 1 of 1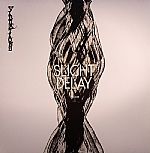 Cat: VIB 008. Rel: 01 Sep 14
Deep House
Party Over

West Sonic Vibe

Party Over (Inkswel remix)
Review: Slight Delay aka Tiago makes a welcome addition to the Vibrations camp with this supreme e.p of leftfield house. 'West Sonic Vibe' is a deep eastern infused tropical gem with 'Party Over' taking on a harder edge on the same mystical journey. Oz producer of the moment Inkswel takes on the remix duties and rocks 'Party Over' into a slower funked up, bass line heavy trip via Sugarhill.

…

Read more
Played by:
Joe's Bakery
,
Alexis Le-Tan
,
GK Machine [Invisible, Inc.]
,
Tornado Wallace
,
Space:tricks
,
Justin Van Der Volgen
,
Vahagn (Paradise Valley)
,
Soft Rocks
,
Mag Spencer
,
Faze Action
,
Jose Manuel
,
Dj soFa
,
YSE Saint Laur'Ant **
,
INKSWEL (HOT SHOT SOUNDS / BBE)
,
COYOTE is it balearic?
,
The papers
,
Terrence Pearce
,
Manfredas
…

Read more
$6.86
SAVE 50%
in stock
$3.43
Items 1 to 1 of 1 on page 1 of 1