Items 1 to 3 of 3 on page 1 of 1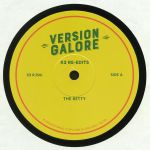 Cat: VG 03. Rel: 24 Jan 18
Disco/Nu-Disco
The Betty (11:38)

In Spite Of (5:18)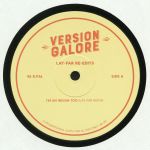 Cat: VG 02. Rel: 22 Nov 17
Deep House
I'm An Indian Too (Lay-Far Refix) (5:28)

Like Her (Lay-Far re-edit) (4:45)

The Right One (Lay-Far dub Tweak) (5:47)
Review: The second release from the Version Galore label, following up an awesome inaugural release by Opolopo. They're are delighted to present you with something special from the heart of Russia - handcrafted re-edits by the Moscow based groove expert Alexander Lay-Far of Basic Fingers, GAMM and BBE fame. The disco fiend turns his deft hand at a tight resplice of a classic by a certain Rhumba band from 2nd Avenue on "I'm An Indian Too" (Lay-Far Refix) and this is raw funk! Next up, ladies & gentlemen (hint hint!) we have the Afrobeat soul explosion of "Like Her" (Lay-Far re-edit). Finally on the flip, Lay Far dives deep on the late night sleaze of "The Right One" (Lay-Far dub Tweak) that features some right pizazz if we do say so ourselves.
…

Read more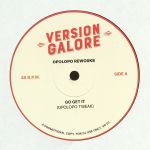 Cat: VG 01. Rel: 04 Oct 17
Funky/Club House
Go Get It (Opolopo Tweak) (5:46)

American Promise (Opolopo Rebounce) (7:02)
Review: Having previously proved his production credentials via a series of fine 12" singles fusing synth-heavy boogie sounds and tactile house grooves, Z Records regular Opolopo has decided to throw himself headfirst into the disco re-edit scene. For the first release on Version Galore, the Stockholm-based producer serves up two killer interpretations destined for peak-time plays. On the A-side you'll find "Go Get It", a brilliantly bumping and groovy re-arrangement of a punchy, horn-heavy disco funk jam that makes much of the original's winding synth solos and jazzy backing vocals. Arguably even better is heavy disco B-side "American Promise", where crunchy, Hendrix style guitar riffs and urgent female vocals ride a guttural disco-funk groove.
…

Read more
Items 1 to 3 of 3 on page 1 of 1