Items 1 to 2 of 2 on page 1 of 1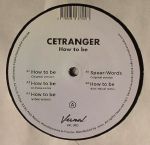 How To Be (original version)

How To Be (D-Pulse remix)

How To Be (video version)

Spear-Words

How To Be (Alex Neivel remix)
Review: "How To Be" EP is brought by Izhevsk based band, Cetranger. The band's name is a combination of french «c'etrange» and english «stranger». Two deep and emotional songs accompanied by two great remixes. Perfect for understanding yourself and strangers around better, or just some good night drive. The band members themselves call this music "a cinematic electronics", a motion picture about people and their feelings told in sounds.
The opening track sets the scene. Cetranger sound is freezed in the air somewhere over the North Sea, between Britain and Nordic Countries. The unique vocal is travelling by these foggy landscapes build up of the piano harmonies.
The remix by D-pulse turns original version into a laid-back dub version with a bit of a psychedelia, where electrified kraut-rock drumline is mingled with mellow funk elements.
The second track by Cetranger, "Spear-words", shows the true with Cetranger's style and some undeniable potential in slowed-down rhythms. "Spear-words" makes your subwoofer sing along with the track's hypnotic gritty low-end bass sequence.
Alex Neivel's remix gives a track some classy well treated deep house spin. Perfect building block for a late-night set.
…

Read more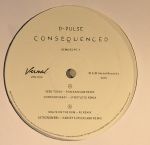 Cat: VRL 004. Rel: 07 Sep 15
Disco/Nu-Disco
Seen Today (Ron Basejam remix) (6:36)

Contemporary (Sportloto remix) (6:29)

Waltz On The Run (RJ remix) (6:59)

Astronomers (Harvey Sutherland remix) (6:08)
Review: D-Pulse trippy album "Consequenced" now got first portion of remixes from band's favorite producers. Ron Basejam of Crazy P delivers a straight-forward disco gem, while Harvey Sutherland goes minimal and atmospheric in his unexpectedly laid back remix. RJ being a one half of Durerstruben sends the original "Waltz on the run" back in 2000's on a summer cruise and D-Pulse's homie Sportloto pours some fuel into the Russian cosmic-disco scene rocket.
…

Read more
Items 1 to 2 of 2 on page 1 of 1