Items 1 to 3 of 3 on page 1 of 1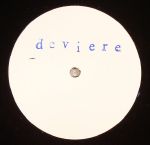 Cat: UMHS 10. Rel: 22 Aug 16
Techno
Vendredi

Azan

Cello Panetta feat Rreplay
Review: As Until My Heart Stops turns 10, we head back across the Atlantic , this time to Boston and a stunning ep from the still hugely under rated DeViere.DeViere is a music producer and radio disc jockey (Progressive Black, 90.3 FM WZBC Newton) based in Boston, Massachusetts. He first came to our attention with the Transcendental Numbers ep on Jamal Moss' Mathematics label in 2012 and we've waited on each release ever since, including last year's huge Future Shock Disco ep (a collaboration with Jamal himself). Here DeViere presents 3 beautiful examples of his deep, soulful craft and a fitting way for UMHS to hit double figures.
…

Read more
Played by:
Owen Jay (Batti Batti / Gauss )
,
Leif
,
DJ Mau Mau
,
Flori
,
Mimi
,
Tom Ellis
,
Dj soFa
,
M50
,
Juno Recommends Techno
,
Myles Serge
,
Cottam
,
Giorgio Luceri
,
Carl H (ANIMALS ON PSYCHEDELICS )
,
Joe Ellis - UMHS
,
Private Panther
,
JELLY ROLL SOUL
…

Read more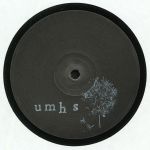 Cat: UMHS 12. Rel: 04 Jun 18
Minimal/Tech House
The Wave Function (7:08)

Solastalgia (6:41)

The Unavoidable Consequence Of You (6:00)

Tradition No 3 (6:24)
Review: Consistently vibrating at a frequency beyond the conventional realms of house and techno, UntilMyHeartStops returns with a particularly captivating transmission from furtive jazz-peddling beatsmith Tom Ellis. This release serves as an opportunity for the Freerotation regular to move into a techno-inflected space without losing his handle on delicate, evocative pathways through the minimal milieu. The subtle throb of "Solastalgia" sounds especially at home on UMHS, hinging around snaking machine rhythms and a buttery bassline that could easily go on for days without growing tiresome. Watch out for "The Unavoidable Consequence Of You" though - a feisty party heater that finds Ellis dipping his toe into the sample / edit snakepit and pulling out a python.
…

Read more
Cat: UMHS 11. Rel: 22 Jan 18
Techno
Unaware

Excessive, Surely

I Don't Wanna Wanna Feel

Tlll
Review: UntilMyHeartStops makes a welcome return to the fray with this sublime four-tracker from emergent Swedish producer Martinou, previously found sneaking around the sewer sender label. As is customary with UMHS releases, the conventions of house and techno are masked by a veil of mystery, where billowing pads and crooked rhythms dig past common or garden variety club tracks to offer something more sublime. From the slender, shimmering "Unaware" to the weighty thrum of "Excessive, Surely" and on to the delicately poised "I Don't Wanna Wanna Feel", Martinou proves himself to be entirely in tune with the hidden depths of the label.
…

Read more
Items 1 to 3 of 3 on page 1 of 1