Items 1 to 3 of 3 on page 1 of 1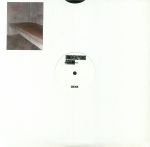 Cat: UF 003. Rel: 29 May 18
Techno
Reconcile (6:37)

GPD (with Breakit) (6:52)

Bad Company (6:46)

Deceiver (5:20)
Review: Darren Allen's third EP to date comes through on his own Underlying Form label, and it's a pleasure to see the Northern Irish producer continuing to grow in both style and musical diversity. "Reconcile" is a stealthy tune, broken and shape-shifting in its approach to the groove, while "GPD (with Breakit)" fires off more charging percussion stabs amid the slabs of mutant bass. On the flip, "Bad Company" nudges along with a subby bass and what feels like a little disco sensibility, while "Deceiver" stomps out a killer techno pattern that feels like a whole new strain of sci-fi.
…

Read more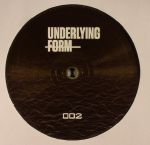 Cat: UF 002. Rel: 28 Nov 16
Techno
Feel (5:36)

Inmost Cave (5:21)

Routine Kills Inspiration (5:55)

MD Habitat (Vid Vai remix) (6:36)
Review: While he may have been operating in the underground for some time, Darren Allen's music is only just coming to light through his own Underlying Form label now. There's a range of styles on offer across this EP, kicking off with the subtle pulse of "Feel" before moving on to a distinctly French-flavoured micro house groove on "Inmost Cave" that wouldn't sound out of place on Telegraph Records. On the B side, "Routine Kills Inspiration" switches the mood up with a rougher sound palette, even if the arrangement is still a minimally-minded affair. Then it's left to Vid Vai to drop a complex reworking of "MD Habitat" loaded with intricate textures.
…

Read more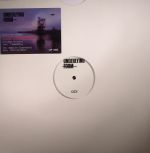 Cat: UF 001. Rel: 08 Feb 16
Techno
Self Evident (7:04)

Telepathy (4:38)

Saturn (Version) (6:38)

Moving Star (5:11)
Review: Underlying Form is a new vinyl only label run by Northern Irish DJ/Promoter Darren Allen. The first release, a debut for Darren, sets the tone for the labels future with 4 tracks of deep and abstract minimal techno on the 'Invisible Landscape EP'.
…

Read more
$6.62
SAVE 40%
in stock
$3.97
Items 1 to 3 of 3 on page 1 of 1