Items 1 to 3 of 3 on page 1 of 1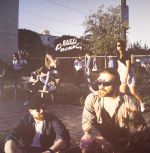 Cat: UNCLEAR 015. Rel: 22 Jul 16
Deep House
Hankora (2:28)

Mental Boulevard (7:06)

Pascaiola (8:23)

Hijack Persuasion (4:45)

Checkma Den (3:22)

Degolas (feat Giulio Etiope) (4:34)

Recollected Memories (3:31)

Unconditional Love (6:33)

Try To Escape (5:09)

Feelings (4:43)
$19.20
SAVE 25%
in stock
$14.40
VARIOUS
Cat: UNCLEAR 010. Rel: 09 Oct 14
Minimal/Tech House
Roman Flugel - "Candy Crack"

Baby Ford - "Satellite Stroll" (Edge Of The Night mix)

Heartthrob - "Whoever, Whatever"

Okain - "Livin Proof"

Oliver Deutschmann - "Rytmetika"

Fratelli Perrone - "La Stanza Magica"
Review: Intimate Tuscan venue Klang Club is the subject of this compilation from local label Unclear, with founder Elia Perrone calling on a high profile cast of producers to contribute exclusive productions. Over the past five years, the Klang Club has built up quite a reputation, and the presence of house and techno luminaries such as Roman Flugel, Baby Ford and Oliver Deutschmann seems a perfect way for Unclear to honour it. Flugel opens proceedings with "Candy Crack", one of the German producer's more restrained productions where mood and texture is given most prominence. As the compilation progresses, the vibe gets increasingly lively with Okain's "Living Proof" the sort of thick set DJ tool that's perfect for deployment deep into a session.
…

Read more
$12.06
SAVE 25%
in stock
$9.05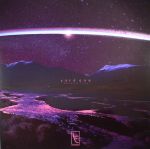 Cat: UNCLEAR 016. Rel: 29 Mar 17
Techno
Karman Line (4:51)

Karman Line (Simoncino Warehouse remix) (5:53)

Journey To The Border (6:51)

Yen (feat Maya Schenk) (5:15)
$10.96
SAVE 30%
in stock
$7.67
Items 1 to 3 of 3 on page 1 of 1