Items 1 to 3 of 3 on page 1 of 1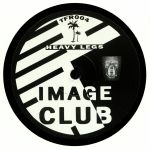 Cat: TFR 004. Rel: 28 Feb 18
Techno
Heavy Legs (8:39)

Under A Hollow Moon (6:47)
Cat: TFR 002. Rel: 15 Mar 17
Balearic/Downtempo
Little Flower (feat Chloe Sevigny) (5:47)

Little Flower (instrumental) (5:39)

Conga Blue (6:47)

Conga Blue (instrumental) (6:48)
Review: Any new release from husband-and-wife duo Peaking Lights is worth checking, and this surprise single on their Two Flowers imprint - their first for two years - is no exception. While their psychedelically inclined leftfield pop is always colourful, it's rarely quite as bouncy and confident as "Little Flower", where Chloe Sevigny talks seductively over undulating synthesizer melodies, kaleidoscopic electronics and an almost military style rhythm track. Arguably even better is B-side "Conga Blue" (available in both vocal and instrumental interpretations), which moulds their usual hallucinatory pop with dub disco and synth-wave flourishes. It's one of those tracks that just gets better with each successive listen.
…

Read more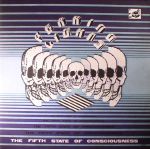 Cat: TFR 003. Rel: 21 Jun 17
Coldwave/Synth
Dreaming Outside (6:51)

Coyote Ghost Melodies (7:17)

Everytime I See The Light (6:13)

I'll Be In The Sky (4:09)

Love Can Move Mountains (5:35)

Sweetness Isn't Far Away (10:28)

Que Du Bon (5:45)

A Phoenix & A Fish (6:26)

Eclipse Of The Heart (6:58)

In My Disguise (5:05)

Put Down Your Guns (7:32)

Wild Paradise (7:00)
Review: The release of any new Peaking Lights record is cause for celebration, but there's something extra-exciting about The Fifth State of Consciousness, the husband-and-wife duo's sixth studio set. It's colourful, psychedelic, vibrant and unashamedly sunny, offering a thrill-a-minute ride through kaleidoscopic synth-pop, wide-eyed Balearica, humid reggae-pop and hazy, sunrise-friendly goodness. There are few surprises, of course, but a wealth of thoroughly brilliant, emotion-rich, head-in-the-clouds moments. Highlights include the chiming Balearic rush of "Wild Paradise", the early Pet Shop Boys in dub drowsiness of "A Phoenix & A Fish", and the dreamy, wall-of-sound shimmer of "Love Can Move Mountains". In other words, it's the aural equivalent of coming up at dawn on a secluded Californian beach.
…

Read more
Items 1 to 3 of 3 on page 1 of 1