Items 1 to 3 of 3 on page 1 of 1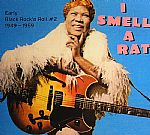 VARIOUS
Cat: US 412CD. Rel: 05 May 10
Blues
Howlin Wolf - "Poor Boy"

Big Mama Thornton - "I Smell A Rat"

Guitar Slim - "Well I Done Got Over It"

Billy The Kid Emerson - "Every Woman I Know"

Johnny Guitar Watson - "One More Kiss"

The Coasters - "Three Cool Cats"

Chuck Willis - "I Feel So Bad"

Tarheel Slim - "Number Nine Train"

Little Esther Phillips - "Hound Dog"

Robert Hockwood Jr - "Dig Myself A Hole"

John Lee Hooker - "Baby Lee"

Junior Wells - "Little By Little"

Amos Milburn - "Juice Juice Juice"

Lonnie The Cat - "I Ain't Drunk"

Etta James - "Nobody Loves You Like Me"

The 5 Royals - "Think"

Little Willie John - "All Around The World"

Sister Rosetta Tharpe - "Can't No Grave Hold My Body Down"

Big Maybelle - "Ocean Of Tears"

Sandra Meade - "Fever"

Bo Diddley - "She's Fine, She's Mine"

Sly Fox - "My Four Women"

Andre Williams - "Bacon Fat"

Rosco Gordon - "Throwin' My Money Away"

Chuck Berry - "No Money Down"

Jimmy McCracklin - "Gonna Tell Your Mother"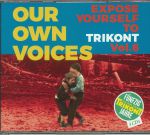 VARIOUS
Cat: US 0490. Rel: 18 Jan 18
International
Express Brass Band - "Talali Talala"

Karl Hector & The Malcouns - "Kingdom Of D'mt"

Lydia Daher - "Ich Komme Hier Nicht Weg"

Ruki'V Bryuko - "Ya Vyhadav Svit"

Kofelgschroa - "Baaz"

Banda Internationale - "Bint El Chalabiya"

Erika Stucky - "Yodelmove"

Eric Pfeil - "Wecken"

Textor & Renz - "Will You Have Me"

Zitronen Puppies - "Nach Minga Ins Jenna"

Mrs Zwirbl - "Romantikers Uberforderung"

Gampe - "Zwoa Leben"

Fraunhoser Saitenmusik - "Polka La Sisina"

Klezmer Conservatory Band - "Foolish Freylekhhs"

Brita Koivunen - "Rautalankatango"

Bob Hall - "La Paloma"

Huss - "Gebt Mir Ein Zuhause"

Staple Singers - "Brand New Day"

Rocko Schamoni - "Queen Of Hamburg"

Inez Andrews - "Talk To Me"

James Russell - "I Had Five Long Years"

Jimmy Brosch & His Happy Country Boys - "Apartment No 9"

Attwenger - "1+2,3"

Brown Dash - "M'Gezeni"

Hank Williams - "Hey Good Lookin'"

Linkradikales Blasorchester - "Poema Para El Despertar De Un Nino"

Der Scheitel - "Potschertes Leben"

Elomar - "Funcao"

Julia Lee & Her Boyfriends - "Spinach Song"

Ringsgwandl - "Auf Der Strasse"

Mizzi Starecek & Rudi Hermann - "A Landing Severinger Wein"

MA Numminen - "Wovon Man Nicht Sprechen Kann"

Thu Hien - "Rang Tram Bau"

Coco Schumann - "Samba De Orfeo"

Rita Abatsi - "Kellnerin"

Lupita Palomera - "Vereda Tropical"

Universal Gonzalez - "Der Tatowierte Millionar"

Michael Hurley - "Got Over It"

Hans Sollner - "Boarischa Krautmo"

Bessie Smith - "Nobody Knows You When You're Down & Out"

Willie Dunn - "The Dreamer"

Bally Prell - "Isarmadchen"

Bernadette La Hengst - "Am Anfang Des Ozeans"

Balfa Toujours - "Tu Peux Cogner"

Girls Of The Golden West - "Will There Be Any Yodelers In Heaven?"

Funny Van Dannen - "Unbekanntes Pferd"

Bulawayo Church Choir - "Funeral Song"

Dario Domingues - "Wind Of The Andes"

Blandine Ebinger & Oskar Karlweis - "Wenn Ich Einmal Tot Bin"

Floyd Westerman - "Wounded Knee"

No Goods - "Sendling"

Francis Bebey - "Bissao"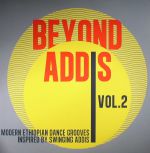 VARIOUS
Cat: US 04771. Rel: 14 Jun 16
International
Karl Hector & The Malcouns - "Kingdom Of D'mt" (3:16)

The Daktaris - "Musicawi Silt" (3:04)

The Sorcerers - "Cave Of Brahma" (3:38)

Debre Damo Dining Orchestra - "Yesega Wat" (2:56)

Jungle By Night - "Ethiopino" (3:32)

Onom Agemo & The Disco Jumpers - "Cool Runnings" (5:17)

Tereta Band - "The Viper" (4:11)

Akale wube - "Anbessa" (feat Manu Dibango) (3:42)

Transgressors - "The Biz" (3:03)

Les Freres Smith - "Zilzil" (7:20)

Whitefield Brothers - "Safari Strut" (3:21)

Cosmic Analog Ensemble - "Stuzzicadenti" (2:23)

Karl Hector & The Malcouns - "Followed Path" (4:47)

Anbessa Orchestra - "Lions" (4:48)
Items 1 to 3 of 3 on page 1 of 1