Labels
Items 1 to 3 of 3 on page 1 of 1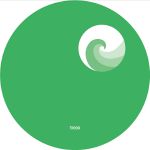 Cat: TR 030. Rel: 15 May 17
Minimal/Tech House
Anubis (6:49)

Housepacer (5:14)

Ripstyle (6:11)
Review: Doing things properly and building up a DIY phenomenon from their base in Zurich, the Les Points crew have brought a fresh, daring originality to the house and techno scene with their gritty outboard approach and a wide range of stylistic tendencies. Taking a break from releasing on their own label, Audino, Barbir, Louh and Nicola Kazimir have been invited to the evergreen Trelik to broach their music to a wider audience. From the blissful space techno groove of "Anubis" to the tightly wound beats of "Housepacer" and on to the cranky acid funk of "Ripstyle", this is yet another distinctive transmission from the plucky Swiss crew.
…

Read more
Cat: TR 021G. Rel: 05 Feb 18
Minimal/Tech House
Whalesong

Blind Is The Wind

Last Chance Saloon
Review: REPRESS ALERT: Trelik reach into their recent archives with a much needed repress of Whalesong, the label's 2011 debut from UK producer OCH. With a compulsive passion for the dying art of crate-digging combined with a love for modern synthesis techniques the now Sweden based OCH manages to put together a 12" that could easily be described as psychedelic Chicago. "Whalesong" is a pulsating floor work-out which references the US greats whilst building an emotive sub-aqua soundscape. "Blind is The Wind" follows with a sneaky chord driven spoken interlude which creates an air of tension before climaxing into "Last Chance Saloon".

…

Read more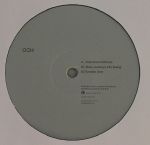 Cat: TR 029 . Rel: 05 Dec 16
Minimal/Tech House
Love Unconditional (9:01)

More Journeys Into Swing (7:34)

Sunday Love (6:13)
Review: Och has been a regular fixture on Baby Ford's Trelik label in recent years, and he returns with the late night delights of the Love Unconditional EP sounding stronger than ever. "Sunday Love" is a warm and cosy bumper, keeping the keys bright and breezy while the beat skips away dutifully before the more heads down thrust of "More Journeys Into Swing". The real star of the show though is "Love Unconditional", a particularly gripping track that unfurls seductive synth licks and vocal licks across the whole B side on a one-way trip to nocturnal body jam perfection.

…

Read more
Items 1 to 3 of 3 on page 1 of 1