Items 1 to 3 of 3 on page 1 of 1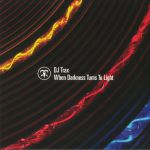 Cat: TMR 010. Rel: 23 Jan 18
Drum And Bass
When Darkness Turns To Light (7:05)

Brainiac (6:04)

As Sonny Sleeps (7:28)
Review: Transmute welcome a bonafide don in the form of DJ Trax. An original Moving Shadow artist (and before that a member of Mixrace with Paradox), Trax's finger pints are all over the D&B blueprints. You can tell when you wrap your ears around these gems: "When Darkness Turns To Light" slaps with a spacious funk, "Brainiac" is an iced-out drumfunk cut with ace attention on every single rhythm mutation while "As Sonny Sleeps" closes the show with an impeccable jazzy, soulful touch. His first full solo EP of originals in many years, these set the scene for what we hope will be a proper comeback in the near future.
…

Read more
Cat: TMR 011. Rel: 15 May 18
Drum And Bass
Greenleaf - "A Diffrent Story" (6:51)

Drum Cypha - "Beware Of Falling Objects" (6:00)

Contact Lost - "Snake Pit" (6:08)
Review: Transmute continue their climactic return to form with this hair-raising V/A three-tracker. Hot on the heels of DJ Trax' EP earlier this year, once again it's a powerful document that nods sagely in all jungle directions. Greanleaf takes us back to a Moving Shadow mindset with lush airy breaks and jazzy touches while Drum Cypha unleashes his inner beast with a white knuckle hardcore homage. Finally Contact Lost gets dreamy with a little techno sensibility in the hypnotic chords. The story ain't over yet...
…

Read more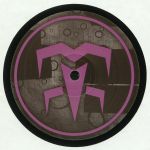 Cat: TMR 009. Rel: 05 Dec 17
Drum And Bass
Law & Wheeler - "Dissolved" (9:10)

Tim Reaper - "Floating Through" (5:30)

Trex - "Stay High" (5:37)
Review: It's nothing but stark steppery from the off on Transmute as Law & Wheeler sharpen their drums and space things out on a Source Direct level. Driven by the steps but powered by the warped low end, it's a timeless piece that swallows you whole. The consistently on-point Tim Reaper delivers some mind-altering drum edits on the junglised "Floating Through" while Mac 2 affiliate Trex nods his head to the likes of Krust with "Stay High", a cosmic sojourn that develops with increasing layers of trippiness. Powerful.
…

Read more
Items 1 to 3 of 3 on page 1 of 1