Items 1 to 3 of 3 on page 1 of 1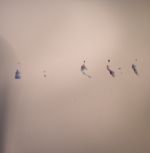 Cat: STASIS 002. Rel: 29 Apr 15
Experimental/Electronic
Track 1 (8:46)

Track 2 (7:01)

Track 3 (5:14)

Track 4 (11:44)

Track 5 (4:17)
Review: Despite releasing a series of inspired, out-there 12" singles on Tabernacle, Offseason and Going Good, we're no nearer to discovering the identity of Anom Vitruv. In many ways, it doesn't matter. The music he produces - a ghostly blend of curious found sounds, crusty ambience, mawkish deep house and unsettling techno - seems to revel in its unmarked, untitled nature. This long player for Canada's Total Stasis continues on his now familiar theme, quietly shuffling between eerie soundscapes, experimental interludes, dubbed-out minimalist oddness (the weird but immersive "Track 3") and clanking, industrial house (the alien electronics and metallic percussion of "Track 4").
…

Read more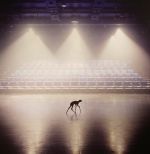 Cat: STASIS 008. Rel: 02 May 17
Experimental/Electronic
Track 1 (2:42)

Track 2 (2:27)

Track 3 (4:33)

Track 4 (9:48)
Review: Anom Vitruv prefers to opt for mystique in everything that he does. By that, we mean that not only is he still a mysterious presence as a producer, but his music is equally glazed in a sort of hazy, opaque glow that shape-shifts between house and techno with the dexterity of a feline. The artist returns to Canada's Total Stasis for the label's eighth outing, and this one is an even deeper excursion compared to his 2015 appearance for the label. All four tracks, preferred to be left nameless, are largely non-genre, and it's difficult to pin them down into concrete shapes but that's exactly what is so unique about Vitruv's sonic experiments. While they might not work to full effect in the middle of a house race, they certainly have their own use and identity; the sounds are loose, sparse but filled with movement and sway, while the harmonies themselves recall the organic textures of field recordings and analogue equipment. A beautiful amalgamation of downtempo, new age and house, this is one producer who is doing things his own way. Gorgeous stuff.
…

Read more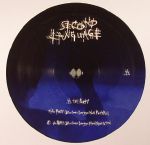 Cat: STASIS 010. Rel: 01 Sep 17
Experimental/Electronic
The Party (5:37)

The Party (Bluntman Deejay Mould party mix) (6:34)

The Party (Bluntman Deejay Mould Meditation) (9:29)
Items 1 to 3 of 3 on page 1 of 1