Items 1 to 2 of 2 on page 1 of 1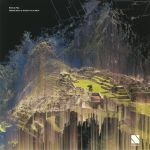 Cat: TT 06. Rel: 30 May 18
Minimal/Tech House
El Malekon (13:20)

Rikileaks (11:06)
Review: Toi Toi Musik's latest salvo is something of a biggie. It brings together two stalwarts of the South American minimal techno scene: Chilean wonk-meister Ricarco Villalobos and storied Venezuelan Argenis Brito. As you'd expect, there's a humid and intoxicating feel to A-side "El Malekon", a trippy, 13-minute workout marked out by druggy, manipulated and layered spoken word samples, intricate and subtly shifting percussion programming and a restless, sub-heavy bassline. The groove is pleasingly loose and wayward, something we say a lot about Villalobos' productions in particular. Flipside "Rikileaks" is a little more locked-in, utilizing a more sturdy, tech-house style drum rhythm, mind-bending electronic effects and a more booming bassline. Curiously, it also features a vocal whose lyric includes the immortal words: "these sandwiches keep me going".
…

Read more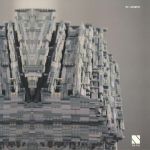 Cat: TT 05. Rel: 14 Feb 18
Minimal/Tech House
Tape 3 (7:24)

Simple (5:27)

Tape 2 (7:26)

Tape 5 (6:50)
Review: London's Toi Toi Musik returns, with Voightmann & Co. bringing the minimal funk again after some great EP's by German legend Audio Werner and the mighty Ion Ludwig. It's now over to Cologne's David Joseph (Assemble Music/Finest Hour) who takes it deep into the afterhours on the 'Tape 3' EP. The first side features a couple of deep and lo-slung numbers on the soulful tip - from the hypnotic and dusted down loops on the title track and the sexy and emotive Moodymann influence of "Secret". On the flip, the raw and jackin' "Tape 2" sees him do his best impression of early DBX, while "Tape 3" channels the equally classic vibes from early Chicago - complete with an infectious Juno bassline.
…

Read more
Items 1 to 2 of 2 on page 1 of 1