Labels
Items 1 to 3 of 3 on page 1 of 1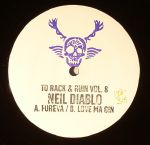 Cat: RR 009. Rel: 23 Feb 15
Disco/Nu-Disco
Foreva

Love Ma Gin
Review: For the 8th instalment of To Rack & Ruin we see the long awaited return of Neil Diablo this time dropping the 'Evil K'Neil' moniker from used for the first 2 volumes of the edits series.

First up on Foreva Neil skilfully chops up a little known raw 122bpm proto-house disco jam which has sumptuous boogie bassline, choppy stabs and a wonderful soulful female vocal extended and edited for dance floor delight.

On the flip is Love Ma Gin. A glittery disco affair with a heavy bassline and glamorous strings which builds and builds.

Early DJ support come from Crazy P, Pete Herbert and Emperor Machine.
…

Read more
$6.95
SAVE 25%
in stock
$5.21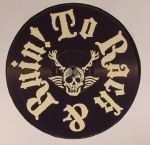 Cat: RR 014. Rel: 19 Dec 16
Disco/Nu-Disco
Inergy (6:27)

Mister Cheryl (6:36)

Music For Your Lose (6:57)

Powa (6:04)
Review: Neil Diablo's To Rack & Ruin edit series has been on fire of late, delivering killer reworks by The Rejected, Phil Gerus, and Que Sakamoto & NT. Volume 13 contains a quartet of collaborative reworks by Italian pals DJ Rocca and N2B. First up is "Inergy", a dirty and full-throttle disco workout that contains a fantastic extended percussion break midway through. Rocca and N2B reach for the disco delays on the super-sweet shuffler "Mister Cheryl", before whipping their shirts off for a muscular disco-funk hoedown (the sax-laden stomp that is "Music For Your Lose"). Finally, the tape delays return on the dense, disco-goes-proto-house closer "Powa", which may well be our pick of the bunch.
…

Read more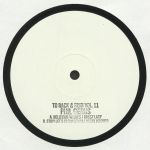 Cat: RR 012. Rel: 13 Jun 16
Disco/Nu-Disco
Delicious Wishes (7:10)

Bossy Lady (7:16)

Stop! Let's Slow Down (5:09)

Agent Meguro (7:43)
Items 1 to 3 of 3 on page 1 of 1