Items 1 to 3 of 3 on page 1 of 1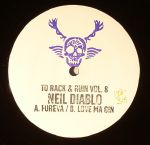 Cat: RR 009. Rel: 23 Feb 15
Disco/Nu-Disco
Foreva

Love Ma Gin
Review: For the 8th instalment of To Rack & Ruin we see the long awaited return of Neil Diablo this time dropping the 'Evil K'Neil' moniker from used for the first 2 volumes of the edits series.

First up on Foreva Neil skilfully chops up a little known raw 122bpm proto-house disco jam which has sumptuous boogie bassline, choppy stabs and a wonderful soulful female vocal extended and edited for dance floor delight.

On the flip is Love Ma Gin. A glittery disco affair with a heavy bassline and glamorous strings which builds and builds.

Early DJ support come from Crazy P, Pete Herbert and Emperor Machine.
…

Read more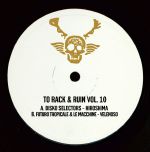 Cat: RR 011. Rel: 01 Jun 15
Disco/Nu-Disco
Disko Selectors - "Hiroshima" (7:14)

Futuro Tropicale & Le Macchine - "Velenosa" (7:44)
Review: Next up on To Rack & Ruin release we have a split 12" full of Italian goodness! Futuro Tropicale has been a regular fixture of recent years at The Electric Elephant festival where his double team DJ sets alongside Balera FM have been the stuff of crate diggers dreams.. his voyage into the studio has not disappointed either. Velenoso is a wonderful bubbly box of chuggy, acidic, psychadelic, afro disco that rolls along with spaced out guitars & basslines. Disko Selectors have been staunch supporters of To Rack & Ruin so we were thrilled to hear some of their studio output and promptly snapped up Hiroshima for release they've got it right on the money and done that amazing feat of creating an absolute bomb of a track that pretty much is the same 8 bar loop throughout without tiring finally giving way to an absolute synth-tastic display of dance floor destroying bomb.

…

Read more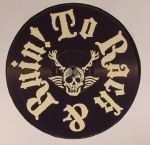 Cat: RR 014. Rel: 19 Dec 16
Disco/Nu-Disco
Inergy (6:27)

Mister Cheryl (6:36)

Music For Your Lose (6:57)

Powa (6:04)
Review: Neil Diablo's To Rack & Ruin edit series has been on fire of late, delivering killer reworks by The Rejected, Phil Gerus, and Que Sakamoto & NT. Volume 13 contains a quartet of collaborative reworks by Italian pals DJ Rocca and N2B. First up is "Inergy", a dirty and full-throttle disco workout that contains a fantastic extended percussion break midway through. Rocca and N2B reach for the disco delays on the super-sweet shuffler "Mister Cheryl", before whipping their shirts off for a muscular disco-funk hoedown (the sax-laden stomp that is "Music For Your Lose"). Finally, the tape delays return on the dense, disco-goes-proto-house closer "Powa", which may well be our pick of the bunch.
…

Read more
Items 1 to 3 of 3 on page 1 of 1