Items 1 to 2 of 2 on page 1 of 1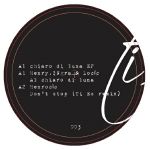 Cat: REX 003. Rel: 10 Oct 16
Minimal/Tech House
Al Chiaro Di Luna

Don't Stop (Ti Es remix)

Don't Stop

Pace Of The Are
Review: The Ti-Rex crew widens the net for their third release with the introduction of hitherto unknown producer Henrocic. The release begins with the ranging shuffle of "Al Chiaro Di Luna", a stripped down affair peppered with haunting flecks of jazz and a strung out late morning atmosphere. Label boss Ti Es then steps up with a remix of "Don't Stop" throwing down some tougher drum tones and working the reverb before the original version plunges down into an intimate space populated by natural grooves and strange sounds alike. "Pace Of The Are" then delivers a finishing blow with snaking percussion and gnarly bass tones.
…

Read more
$8.83
SAVE 30%
in stock
$6.18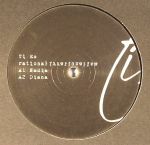 Cat: REX 002. Rel: 11 Apr 16
Minimal/Tech House
Nadia

Diana

Hippy & EP

EP Ending
Review: Second release by the label founder Ti Es. It is a limited edition EP which exemplifies the soul of the label and features a preview of the next releases. Enjoy!
…

Read more
$6.62
SAVE 25%
in stock
$4.97
Items 1 to 2 of 2 on page 1 of 1