Items 1 to 2 of 2 on page 1 of 1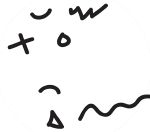 Cat: THIRDSTREAM 01. Rel: 31 Jul 17
Minimal/Tech House
Onda Tropical

Musica Moderna (CDS Tribute mix)
Review: Alex Font has many strings to his bow, not least running the excellent Acme label, and here he is on one of his other ventures, Third Stream. With improvisation placed at the forefront of the creative process, Font turns out functional club tracks with curious kinks and moments of intrigue worked into the structure. "Onda Tropical" is definitely DJ friendly with its insistent percussive framework, but there are interesting diversions, fills and edits peppered throughout. "Musica Moderna (CDS Tribute)" meanwhile rolls on a more consistent groove, with a more organic set of drums pitched right at the heart of a long and winding DJ set.
…

Read more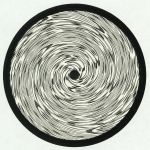 Cat: TS 2. Rel: 27 Nov 17
Minimal/Tech House
Paraiso Artificial (10:56)

Els Peluts (8:22)
Review: Alex Font's Acme sublabel Third Stream seeks to move away from hype and social media nonsense to deliver a truly underground offering for the switched on diggers, and that's just what you get with this second installment on the fledgling label. "Paraiso Artificial" is a supremely detailed, psychoactive bug-out of a minimal house track. Around the steady, slender beat there's an immersive world of rippling textures and nagging tones that delight the mind, perfect for the dancefloor of any long-rolling underground party. "Els Peluts" is a more functional track that places the emphasis on the beat, ably slotting itself into the mix with any switched on reductionist DJ.
…

Read more
$11.52
SAVE 25%
in stock
$8.64
Items 1 to 2 of 2 on page 1 of 1