Labels
Items 1 to 3 of 3 on page 1 of 1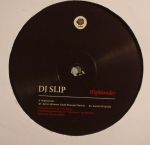 Cat: THEMA 042. Rel: 29 Jun 15
Techno
Highlander (6:57)

Aerial (Answer Code Request remix) (6:47)

Aerial (4:27)
Review: DJ Slip goes by the name of Troy Geary and the dude has been releasing techno since the mid '90s on imprints such as DJ Hyperactive's Missile, among many others. Brooklyn's Thema has been his home in recent years, this time returning to the label with two new bruisers and a remix, to boot! "Highlander" is a wonky piece of drum machine magic with a fuzzy low-end and trembling cowbells, whereas "Aerial" is on the straighter side thanks to a steady kick drum and plenty of sonic hypnotics. The surprise remix of the latter comes from Berliner Answer Code Request (MDR, Ostgut Ton) who adds in his familiar for of jittery percussion, coated in a thick layer of quasi-breaks for that distinctive sound.
…

Read more
Cat: THEMA 046. Rel: 18 Sep 17
Techno
Throwing Hairs

Extropy (part 2 - DJ Spider remix)

The Final Revolution

Distress Signal

NEXT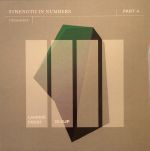 Cat: THEMA 040.4. Rel: 04 May 15
Deep House
Laurine Frost - "Your House" (feat Amiri Baraka) (3:59)

DJ Slip - "X7" (4:20)
Review: Laurine Frost steps outside of his own Not So Secret Party and teams up with the legendary Troy Geary aka DJ Slip - member of the infamous Missile outfit alongside DJ Hyperactive - with a split release for the lovely Them imprint. Frost himself comes through with "Your House", a moody 808-driven house number featuring Amiri Baraka on the vocals, while Slip's "X7" is a pseudo-electro monster complete with growling low-ends and steely-eyed percussion highs...there's a dab of acid in there for you, too...
…

Read more
Items 1 to 3 of 3 on page 1 of 1