Items 1 to 3 of 3 on page 1 of 1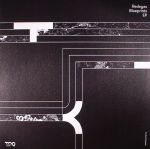 Cat: NQ 003. Rel: 25 Jul 17
Drum And Bass
Keep On (feat GLXY & Tyler Daley) (4:42)

True Colours (feat SKS & Black Josh) (4:05)

100 Porsches To The Stars (feat Hus Kingpin) (1:45)

We Were Kings (feat Lenzman & Luce) (4:59)

In My Life (5:28)
Review: Ol' Redeyes is back! Usually spotted fraternising and flexing on his own Vandal imprint, here Lenzman invites him to the North Quarter for the first artist-signed EP... and he doesn't disappoint! Once again it's an extended affair as the Toulouse talent weaves and glides us through the hip-hop/D&B conscious. From the smoky Cali-style "100 Porsches To The Stars" to the glistening strings and unhurried golden rolls of "We Were Kings" by way of overwhelmingly soulful "Keep On". Another genuine gem from Leiden.
…

Read more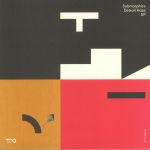 Cat: NQ 005. Rel: 16 Jan 18
Drum And Bass
Don't Be So Cold (4:33)

Whatchudo (feat Satl & TRAC) (4:07)

Hot Ish (feat Selfsays) (2:53)

Weather It Out (feat Steo) (4:32)

Can't Get Over You (feat Lenzman & Big Brooklyn Red) (5:24)
Review: Following the likes of FD, Redeyes and label boss Lenzman himself, Submorphics is the latest to step up to The North Quarter hot seat with his own take on soulful drum & bass. Expressing his widest range and the warmest shades of his palette, the San Francisco vibe flexor delivers his finest; the yearning gutsy soul of "Don't Be So Cold", the heads-down sultry ripples of "Whatchudo", the swaggering hip-hop swing of "Hot Ish", the whirling almost psychedelic textures to the organs and Steo's stunning vocals on "Weather It Out" and the all-out soul belts of "Can't Get Over You". Five slices of genuine soulful drum & bass gold; Lenzman knows what he's up to with The Norther Quarter.
…

Read more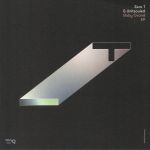 Cat: NQ 006. Rel: 09 May 18
Drum And Bass
Tears (feat Colonel Red) (5:18)

Lazybones (feat Lenzman) (5:16)

Pharaohs (feat Abnormal Sleepz) (2:45)

Let It Rain (feat DRS) (4:53)

Sleuth (4:52)

Slightest Moment (feat KSR) (4:07)
Items 1 to 3 of 3 on page 1 of 1