Labels
Items 1 to 3 of 3 on page 1 of 1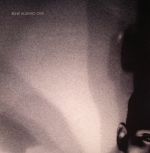 Cat: RR 006AB. Rel: 13 Jul 15
Techno
Laci (10:08)

Saint-Malo (8:18)
Review: Ever since the initial Supply releases, New York's Rene Audiard has been pushing his own brand of house music, never shy of adding a layer of leftfield sonics and devious atmospherics to his grooves. This time he appears courtesy of the young and vibrant The Double R label with two cavernous pieces of non-club club music. The first, "Laci", is a driving slab of eeriness, proudly pushed forward by a menacing kick drum and backed by a whole swarm of post-apocalyptic delight, while "Saint-Malo" governs the flipside with a more positive outlook on life, bringing together skippy analogue beats and a playful sort of tribalism. Moody groovers for the mind.
…

Read more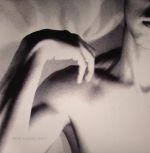 Cat: RR 006EF. Rel: 13 Jul 15
Techno
Too Late (7:12)

Birkut (9:14)

Karadog (9:18)
Review: Outsider house specialist and all-round beat deviant Rene Audiard - a young producer from NY (USA) who is part of the whole Supply/Blank Slate crew - comes in for another parallel chapter on The Double R label, this release offering an extra track to the One EP. Raising the mood and the ambience considerably, "Too Late" takes a detuned piano and chucks a heavy succession of dusty house beats beneath it - this is a truly gorgeous lil' tune - whereas "Birkut" turns up the hypnotics to the max with a bunch of heavy-loaded kicks and wavy melodies, and "Karadog" dominates the B-side with a stuttering groove made up of tight LFO sequences and a granular percussion muscle.
…

Read more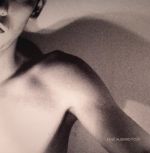 Cat: RR 006GH. Rel: 13 Jul 15
Techno
Snow (6:14)

Bel Loc (6:10)

Patience The Spider (11:06)
Review: Audiard completes his string of summer releases for The Double R with Four, another three-pronged dose of his very own chimerical house arrangements. "Snow" is perfectly disjointed and heavy on the percussion front - also appropriately moody, we might add - but "Bel Loc", on the other hand, is a bumpy lil' rollercoaster consisting of bleepy low-ends and severed beats, and "Patience The Spider" is the final blow to the head, the most broken and lo-fi piece of music that Audiard has come up with on these EP's. Gorgeous.
…

Read more
Items 1 to 3 of 3 on page 1 of 1