Items 1 to 2 of 2 on page 1 of 1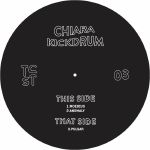 Cat: TCST 03. Rel: 26 Feb 18
Techno
Pulsar

Moebius

Anomaly
Review: After bringing Kangaroo Skull and Cale Sexton to light on previous releases, Temporal Cast once again provides a platform for lesser known talent with this, their third release. Born in Italy and based in Australia, Chiara Kickdrum has only had one digi-only EP out in her name previously, so this release marks a big milestone for her. "Pulsar" is a subtle and refined opening gambit, using a reduced set of cyclical rhythms and draping distant pad notes over the top of it for a perfect exercise in techno elegance. "Moebius" is at the other end of the spectrum, all bloated drums and cavernous reverb decays creating a monolithic atmosphere. "Anomaly" meanwhile maximises on negative space, using a dry drum palette and keeping things firmly submerged - the whole EP is a masterclass of restraint and control.
…

Read more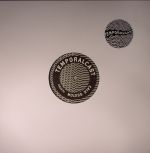 Cat: TCST 02. Rel: 15 Feb 16
Techno
World Turning

Open Minded Meltdown

Untitled

Inspired Rhythmic Program
Review: It's been just over a year since Cale Sexton emerged out of Melbourne's suburban sprawl into the centre of its thriving club scene, in which time the sets he's delivered from behind a nest of wires and hardware have gained recognition as some of Melbourne's most compelling and sought after. Moving across a vast terrain of reference points, Sexton constructs dense soundscapes held together by tight programming, all of this culminating in the powerful live delivery he's become known for. These four songs mark an impressive debut EP, and the second release on Melbourne imprint Temporal Cast.
…

Read more
$8.78
SAVE 40%
in stock
$5.27
Items 1 to 2 of 2 on page 1 of 1