Labels
Items 1 to 3 of 3 on page 1 of 1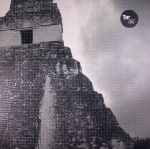 Cat: TAR 007. Rel: 07 Aug 17
Techno
No Fooling (7:16)

Between The Lines (7:00)

Lost (4:59)
Review: Chicago legend DJ Jes has been releasing steadily since 1995 on legendary imprints such as Siesta, Afterhours and NRK, through to Karlovak and even his own Fresca Recordings imprint that ran from 2000 - 2003. This release follows up 2014's Closer To Freedom EP on Tardis: a label run by Eli Verveine and Oscar Schubaq that pursues the dubbier end of minimal house. It starts off in fine fashion with the funky and slightly discofied loops of "No Fooling"on the A side. On the flip, the title track "Between The Lines" is tough deep house with delay drenched keys and gritty SP1200 style beats while the deep tribalist groove of "Lost" is trippy afterhours style business. More great work from an underrated hero of the Windy City underground on offer here.
…

Read more
Cat: TAR 008. Rel: 05 Feb 18
Techno
Boy Girl Action

Trine

I See You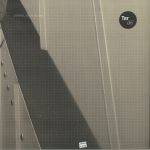 Cat: TAR 006. Rel: 19 Sep 16
Minimal/Tech House
Soda Island (9:25)

Sparkling Please (9:03)
Review: Peter Kremeier has been releasing micro house and textural techno under the banner of LoSoul since the late 1990's. He's been an integral member of the Playhouse stable, home to some of the most pioneering four-to-the-floor since the turn of the millennium, and he's showing no signs of stopping his invaluable contribution to the house scene. This time, however, he's up on the more contemporary Tardis label, out of Zurich and Berlin, with the glitchy, minimalistic groove "Soda Island" at the helm of the 12". The tune is one for the fans of the Perlon-Villalobos connection in a more immediate sense, but it will also surely appeal to fans of bass scientists like Shackleton. On the B-side, "Sparkling Please" is similarly murky, minimal and swamped in its own pool of shady sonics, except the groove is looser, the bass higher, and the sounds a little more party-centric.
…

Read more
Items 1 to 3 of 3 on page 1 of 1