Items 1 to 2 of 2 on page 1 of 1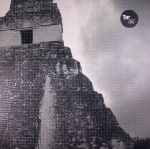 Cat: TAR 007. Rel: 02 Aug 17
Techno
No Fooling (7:16)

Between The Lines (7:00)

Lost (4:59)
Review: Chicago legend DJ Jes has been releasing steadily since 1995 on legendary imprints such as Siesta, Afterhours and NRK, through to Karlovak and even his own Fresca Recordings imprint that ran from 2000 - 2003. This release follows up 2014's Closer To Freedom EP on Tardis: a label run by Eli Verveine and Oscar Schubaq that pursues the dubbier end of minimal house. It starts off in fine fashion with the funky and slightly discofied loops of "No Fooling"on the A side. On the flip, the title track "Between The Lines" is tough deep house with delay drenched keys and gritty SP1200 style beats while the deep tribalist groove of "Lost" is trippy afterhours style business. More great work from an underrated hero of the Windy City underground on offer here.
…

Read more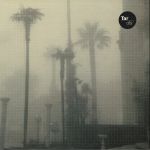 Cat: TAR 008. Rel: 21 Feb 18
Techno
Boy Girl Action (9:55)

Trine (8:00)

I See You (6:12)
Review: Low Pressings co-founder Chris Burns has been serving up techno treats as Flow for going on 21 years. He's had fallow periods, of course, and this first appearance for Tardis Records marks his first outing for two years. The producer's rave-era roots shine through loud and clear throughout. These influences are particularly obvious on revivalist early UK hardcore workout "Trine" - a real saucer-eyed affair rich in bustling breakbeats, sped-up vocal stabs and rush-inducing riffs - but can also be heard amongst the melancholic strings and bombastic, UK garage style sub-bass of 10-minute A-side "Boy Girl Action". We're of the opinion that this is the EP's best moment, though the quality threshold remains refreshingly high throughout.
…

Read more
Items 1 to 2 of 2 on page 1 of 1