Items 1 to 3 of 3 on page 1 of 1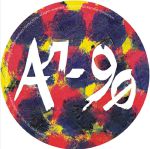 Cat: TTR 002 . Rel: 27 Mar 17
Deep House
Cheremushki Groove (feat Monokle) (6:52)

Fluid (4:29)

Cataract (6:16)

Cheremushki Groove (The Cyclist remix) (6:53)
Review: Having lurked in the tape scene for many moons, AL-90 brings his dishevelled house sound to the dancefloor with this single for Tape Throb. Despite the name of the label, this is in fact destined for vinyl, and leads with the fuzzy yet funky "Cheremushki Groove", assisted in the process by Monokle. There's a whiff of Gerry Read's dusty production values present on "Fluid", but AL-90 seems locked into a more discernible beat. That changes on "Cataract" with its degraded hardcore breaks drowning under a sea of unforgiving processing, while Tape Throb label boss The Cyclist is an appropriate choice of remixer to finish the record with a crunchy yet focused version of "Cheremushki Groove".
…

Read more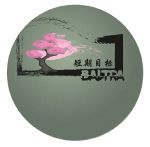 Cat: TTR 004. Rel: 24 Jul 17
Deep House
Up 2 You

Twist Of Fate

Feds Watching

Dis Aura
Review: Baltra has been plying his trade for a few years now, dealing in a distinctly retro brand of house music that could easily pass for a forgotten Chicago cut were it not for subtle touches of advanced production tucked away in the mix. On this single for Tape Throb, the warbling synth tones of "Up 2 You" sound like a perfect fit for the label, while "Twist Of Fate" smooths things out a more melancholic mood atop a classic jack beat. "Feds Watching" strains under a cloud of grit that adds to the backwards glancing vibe of the record, while "Dis Aura" opts for a marginally more modern approach spelt out by the plush polysynth tones that pulse throughout.
…

Read more
$9.93
SAVE 25%
in stock
$7.44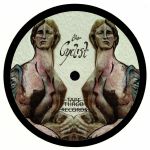 Cat: TTR 006. Rel: 19 Feb 18
Techno
Requite (6:07)

Chime (6:00)

Brave New Wave (7:32)

Mackabee (4:17)
Review: The Cyclist fires up his Tape Throb label for a sixth instalment of grubby, wayward sonics that pivot around a danceable axis while reaching to a higher plain of musical expression. There are plenty of psyched-out overtones bursting out of "Requite", and there's a rugged groove cutting its way through the dense thicket of ferric noise. "Chime" has a more tender approach in some regards, sporting a tropical lilt and sparser arrangement, but there's still plenty of space for artful distortion. "Brave New Wave" is a brilliant mish mash of peppy electro, early synth pop weirdness and that overall Cyclist sound that only he can conjure up. "Mackabee" goes in on that particular quality to finish the EP off in an evocative ambient lick sending out an SOS across a shoreline of grubby, tidal dub washes.
…

Read more
Items 1 to 3 of 3 on page 1 of 1