Items 1 to 2 of 2 on page 1 of 1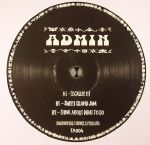 Cat: TA 004. Rel: 15 Aug 17
Disco/Nu-Disco
Legalize It! (4:21)

Sweet Island Jam (5:00)

Think About What To Do (5:13)
Review: More tasty treats from the increasingly dependable Take Away crew as Bristol vibe chef comes through with an exceptional feast of deeply dug feels. "Legalize It" riffs on a classic standard with a little vibraphone sweetness, "Sweet Island Jam" takes us so close to the shoreline your toes get wet while "Think About What You Do" sways with instant feel good appeal where the horns and vocals play equal part in the harmonic experience. Shaking your hips so hard your grass skirt falls off, doing Admin has never been so much fun.
…

Read more
Played by:
JimmyTheTwin
,
Simba (Shadeleaf Music)
,
Jay West
,
Mike Shawe ✮ Hot Buttered Soul
,
Replika (Quintessentials)
,
Boy Oliver
,
Martin Haberland
,
Mike W - Kolour LTD
,
Your Name (Legalize Lambada)
,
Martin Hayes (Mating Rituals Rec.)
,
Better Listen Records
,
Red Greg
,
Admin
,
Charlie bucket
,
AlexUnder Base
,
The Silver Rider
,
Ari Bald
,
Sune
…

Read more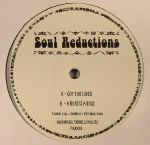 Cat: TA 003. Rel: 07 Jun 17
Disco/Nu-Disco
Got 2 Be Loved (7:19)

A Rose Is A Rose (6:30)
Review: Eccentric, California-based imprint Take Away has put out some impressive 12" singles since launching earlier in the year. Predictably, this two-tracker from the little-known Soul Reductions is another stone cold killer. A-side "Got To Be Loved" - a bouncy, pitched-up disco-house floorfiller that sits somewhere between Tiger & Woods and late '90s "French Touch" house - leads the way, sounding like the kind of cut that will quickly raise the temperature out on the dancefloor. Flipside "A Rose Is A Rose" is a deeper and woozier offering, delivering a rolling house re-interpretation of a boogie-era electrofunk gem with added filter effects.
…

Read more
Played by:
Jimpster
,
OdDio
,
Fabietto Delgado (Melgado)
,
Jacques Renault
,
Sleazy McQueen
,
Alex Zuiev
,
Javi Frias
,
Dave Allison (Editorial)
,
Nick Carling (Fruitful/1BTN)
,
Tooli (Local Talk / OMENA)
,
Mike W - Kolour LTD
,
Juno Recommends Disco
,
JKriv (Razor-N-Tape)
,
Osmose
,
Sleazy Beats Recordings
,
Better Listen Records
,
KS French
,
Admin
,
The Silver Rider
,
Ari Bald
,
Fouk
,
Sune
…

Read more
Items 1 to 2 of 2 on page 1 of 1