Items 1 to 2 of 2 on page 1 of 1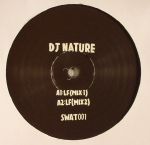 LF (mix 1) (5:59)

LF (mix 2) (6:02)

Serengeti Run (Natureboy Lost Track '94) (6:19)
Review: Bristolian exile DJ Nature - or, as he was known in the West Country for many years, Wild Bunch man DJ Milo - has previously proved adept at creating dusty, low-slung deep house for labels such as Golf Channel Recordings. "LF" sees him following a similar blueprint. It's available in two contrasting forms; "Mix 1" features a tasty mix of sleepy chords, sleazy vocal samples and swinging, straight-to-tape style deep house beats, while "Mix 2" is focused around a looped, late night motif and more metronomic percussion. On the flip, you'll find a genuine slice of history in the shape of "Serengeti Run". Recorded in 1994 during the Bristolian's time producing house as Nature Boy, it's deep, woozy, hazy, and undeniably beautiful in an understated way.
…

Read more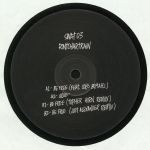 Cat: SWAT 003. Rel: 26 Sep 17
Deep House
Be Free (feat Coko Buttafli) (7:08)

Loose (6:58)

Be Free (Topher Horn remix) (7:16)

Be Free (Just Alexander remix) (5:56)
Review: Detroiter Pontchartrain initially earned a reputation for delivering killer re-edits and sample-heavy house cuts that sit somewhere between remixes and original productions. This EP, though, is a little different. While it does contain a few sneaky samples here and there, it's effectively a showcase for his original productions. These are variously breezy, warm and melodious (the starry, soul-fired "Be Free"), and loopy and Balearic (the jangling Mediterranean guitars and layered percussion of "Loose"). Turn to the flip for two remixes of the title track: a rolling, riff-heavy peak-time excursion from Topher Horn and a brilliantly bass-heavy dancefloor Dub from Just Alexander.
…

Read more
Items 1 to 2 of 2 on page 1 of 1