Items 1 to 2 of 2 on page 1 of 1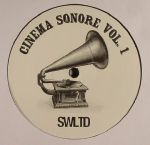 Cat: SWLTD 02. Rel: 29 Oct 14
Techno
Redj & Ghini-B - "Seedy Harbor" (Iori Act II)

Redj & Ghini-B - "Seedy Harbor" (Act I)

Jerome Caproni (Zecapx) - "Sweet Poetry"
$8.01
SAVE 50%
in stock
$4.00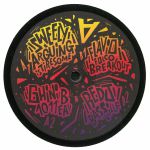 Cat: SWLTD 05. Rel: 15 May 18
Minimal/Tech House
Sweely - "Arguing Is Tiresome" (6:17)

Ghini B - "1001EA" (6:29)

Flavio Folco - "Breakout" (7:06)

Redj - "Bass Ville" (6:09)
Review: Hypnotic mini-funk deepness from the south of France, courtesy of Swap White Ltd - now onto their fifth release. Their aim is always to entrance people and make them feel lost throughout these musical processes. When listening to this various artists compilation, truer words have never been spoken! On the A side we have Sweely, who has had a great run of releases on the likes of Lobster Theremin, Distant Hawaii and Concrete - he gets into some trippy after hours shenanigans on the bleepy "Arguing Is Tiresome" that will appeal to all the Perlon and Minibar fans out there. Italian Ghini B delivers the old-school groove of "1001EA" calling to mind early Detroit techno and electro, in the same vein of what Berlin labels Libertine and Slow Life are pushing of late. On the flip, it's over to label boss Regis Thoubert with the subtle and rolling "Bass Ville" bringing those esoteric vibes - in the vein of the Romanians.
…

Read more
Items 1 to 2 of 2 on page 1 of 1