Items 1 to 3 of 3 on page 1 of 1
Cat: SWAMP 028. Rel: 29 Apr 14
Bass
Huff & Puff Bruk

Mo
Review: Making a welcome return to Swamp 81 after the Mean Streets pair of releases, Falty DL is on superlative form as ever with a pair of direct cuts that play on different sides of his production personality. "Huff & Puff Bruk" takes the fundamentals of 2-step and infuses it with lazy jazz and ethereal tones for a crisply funking, whimsical cut that should get all soulful spinners in a lather. On the flip things get edgier as "Mo" takes sharply looped vocal samples and works them around clattering slices of breaks to whip up the kind of frenzy that Tessela and co. inspire with their own rum choppery.
…

Read more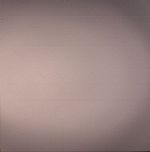 Cat: SWAMP 012. Rel: 01 Aug 11
Bass
Last Forever

Heaven Sent
Review: It's been at least a hot minute since the last heavyweight release from Swamp 81 dropped (and they don't get much heavier than a double pack of body music from Boddika). The wait has totally been worth it as Funkbias sees UKG legend Zed Bias team up with Rinse FM's excellently named Funk Butcher for two drops of typically forward thinking music. "Last Forever" burst uneasily out of the rumbling groove that opens the track into masterful concoction of vocal affectations, burning synth beams, snapping tribal drums and trademark Zed Bias bass. "Heaven Sent" does indeed begin like it was sent from above with gentle piano melodies lulling you in before being engulfed by a heavily pressurised flex of 808s and more crafty vocal dicing. The interplay between the soft and harsh elements is quite brilliant. Those who like a fine example of cover art will go weak at the knees over the Will Bankhead embossed design too.

…

Read more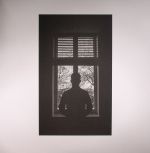 Cat: SWAMPLP 003. Rel: 18 Aug 16
Bass
Interlude One (3:08)

Why Would You? (4:04)

Polyester (6:00)

Interlude Three (1:05)

Cakes (2:00)

August (3:33)

Quite (bonus beats) (1:56)

Lately (3:43)

Interlude Two (1:45)

Old Habits (3:08)

Less (1:05)
Review: Having initially risen to prominence making bombastic bass music as Shortstuff, Richard Attley has spent the last few years re-defining his sound via the Mickey Pearce alias. Michael is his debut album, and sees him showcase the breadth and diversity of his production talents. So while there are numerous techno and post-dubstep dancefloor moments dotted throughout (check, in particular, "Polyester", "Quite (Bonus Beats)", "August" and album standout "Old Habits"), these are contrasted by a variety of atmospheric downtempo moments. Some of these are woozy, dreamy and positive, while others look to darker and creepier corners for inspiration.
…

Read more
Items 1 to 3 of 3 on page 1 of 1