Items 1 to 3 of 3 on page 1 of 1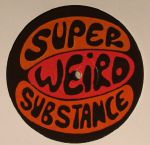 Cat: SWS 005. Rel: 11 Aug 15
Disco/Nu-Disco
Don't You Worry Baby The Best Is Yet To Come (club mix) (8:10)

Don't You Worry Baby The Best Is Yet To Come (radio mix) (3:55)

Don't You Worry Baby The Best Is Yet To Come (instrumental mix) (4:56)
Review: Greg Wilson doesn't wait around does he? The famed UK DJ and edit innovator only launched his Super Weird Substance label back in June but it's already racked up a healthy quartet of releases. Having featured on the label's inaugurating release alongside Wilson, Seacombe-based twins The Reynolds step up for their debut proper with a superb cover version of a Northern Soul classic. Bessie Banks' 1976 single "Don't You Worry Baby, The Best Is Yet To Come" was big at Blackpool Mecca back in the day, and is given a sublime contemporary rerub which sees vocals from Katherine and Carmel Reynolds ride the production work by Greg Wilson and Lee 'Peza' Perry.
…

Read more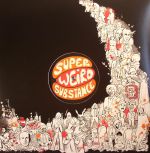 Cat: SWS 002. Rel: 01 Jul 15
Disco/Nu-Disco
She Can't Love You/Feel The Same (club) (6:58)

She Can't Love You/C'mon Sway (feat Kermit Leveridge - rap) (6:02)

She Can't Love You/Feel The Same (radio) (4:34)
Cat: SWSEP 001.
Disco/Nu-Disco
Items 1 to 3 of 3 on page 1 of 1