Items 1 to 3 of 3 on page 1 of 1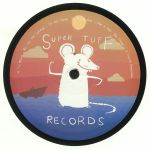 Cat: ST 003. Rel: 05 Feb 18
Deep House
DJ Heure - "Ra" (6:14)

Hot Coffee - "On The Verge" (6:24)

M. Vaughan - "Man 2 Man" (6:48)

Tilman - "A Day To Remember" (6:32)
Review: Super Tuff is a relatively new concern hailing from Brooklyn, committed to presenting a broad range of talent from the more curious corners of the house spectrum. On this third release we're introduced to the delightful sound of DJ Heure, who unfurls wonderful pattering percussion, jazzy notes and a mellow, ambient finish to pull at the heartstrings. There's a slightly more forthright thump to Hot Coffee's "On The Verge", but it's still a dusky twist on the typical deep house formula. Label boss M. Vaughan brings things a little more upfront on "Man 2 Man", and top-drawer German producer Tilman weaves a rich and invigorating tale with his swooning "A Day To Remember".
…

Read more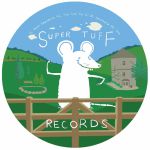 Cat: ST 004. Rel: 29 May 18
Deep House
Moon Sequence

You Can Do It!

Unknownz

Sun
Review: The oh-so ironically named Super Tuff are back in business with the first solo artist release on the label, welcoming Local Talk champ and all round wunderkind producer Marcel Lune. The musicality is spilling out of this 12" at every turn, from the Floating Points-esque synth orchestrations of "Moon Sequence" to the motivational rush of piano playing and cosmic FX sweeping on "You Can Do It!". "Unknownz" is a more mystical affair that drafts in seagulls and crashing waves to help spell out another effervescent, bouncy house trip. "Sun" brings some seriously deft drum / handclap programming to the table, but still those ascendant lead lines are the star of the show.
…

Read more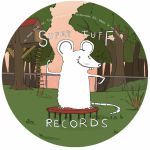 Cat: ST 005. Rel: 23 Apr 18
Deep House
Moon River (7:31)

Turn Around! (5:22)

Tenderness (5:39)

When It All Happens (5:07)
Review: After three various artist releases, Brooklyn label Super Tuff presents its first fully-fledged artist release from label founder M Vaughan. As laid out in the label's manifesto about taking influence from Studio Barnhus, Smallville and Uncanny Valley, the mood on Tenderness EP is delicately melodic and charmingly off-centre, but it still grooves where it counts. "Moon River" is as meandering as its titular body of water, riding on shuffling, organic drums and vibing Rhodes chords. "Turn Around!" is a sample-loaded jam with a lilting, 1940s romanticism about it, and "Tenderness" too tugs at the heartstrings with a lilting, nostalgic approach to harmony. "When It All Happens" is no slouch in the emotional department either, rounding off an astoundingly bucolic record from the heart of NYC.





…

Read more
Items 1 to 3 of 3 on page 1 of 1