Items 1 to 3 of 3 on page 1 of 1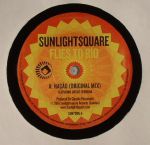 Cat: SUN 7006. Rel: 26 May 16
International
Nacao (feat Josue Ferreira) (3:57)

Taj Mahal (feat Josue Ferreira) (3:36)
Review: LA veteran in London, multi-instrumentalist and all-round legend Claudio Passavanti delivers two blisteringly fresh originals. Loaded with Latin charm, instant sunshine soul and honey-coated vocals of Josue Ferreira, both cuts are exquisitely timed for the summer... "Nacao" is a Brazilian funk with broad nylon string flurries beneath Josue's sentimental command. "Taj Mahal", meanwhile, flips the switch for a full-on carnival anthem with lavish timpani strikes and a vocal chant that echoes with musical memories we didn't know we had. Stunning.
…

Read more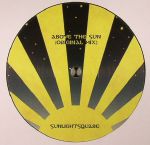 Cat: SUN 12006. Rel: 17 Aug 17
Balearic/Downtempo
Above The Sun (8:08)

Above The Sun (Kay Suzuki Astro dub) (6:31)

Above The Sun (Kay Suzuki Moon mix) (8:23)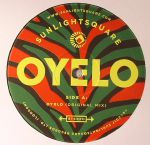 Cat: SUN 12005. Rel: 13 Jul 17
Broken Beat/Nu Jazz
Oyelo (6:29)

Oyelo (Kay Suzuki By The Sea mix) (6:39)

Oyelo (Kay Suzuki Drum dub) (6:21)
Review: Hot on the Cuban heels of "Nacao" comes another scorching hot Latin fusion from London-based virtuoso Claudio Passavanti. Loaded with an all-star cast comprising master percussionist Giovanni Imparato, Ronnie Scotts resident Rene Alvarez, the dancefloor-minded beat is peppered with Cuban percussion and vocal rhythms and lavish jazzy swings to the keys. Remix-wise Kay Suzuki provides two-for-one; an outstanding Balearic toe-tickler massaged with just the right amount of cosmicity and the naked drum track which is an odyssey in itself. Oye oye.
…

Read more
Items 1 to 3 of 3 on page 1 of 1