Items 1 to 2 of 2 on page 1 of 1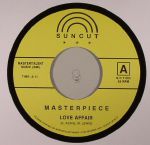 Cat: SCT 003. Rel: 07 Aug 17
Soul
Love Affair (3:09)

We're Gonna Make It (3:18)
Review: Following exceptional reissues from Gloria Barnes and Africano, the currently spotless soul excavators Sunset continue with another outstanding reissue. Last pressed in 1973, this was the Michigan funk troupe's only 45" and has been known to pass hands for several hundred in the last few years. Big breezy soul with jazz-tinged sweeping backing harmonies and slick guitar work from the band's lynchpin Michael Lewis, it's criminal that this was the band's only recording.
…

Read more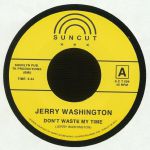 Cat: SCT 004. Rel: 09 Oct 17
Soul
Jerry Washington - "Don't Waste My Time" (3:45)

Timmy Thomas - "It's What They Can't See" (3:08)
Review: Newsflash: we can't handle Jerry Washington's love. But we sure can handle his fiery soul! Armed with just a touch of jazz on the fills and chorus, there's an upbeat, insistent energy to this Glades reissue that happened to be one of his last singles. Meanwhile on the B, fellow Glades alumni Timmy Thomas winds us right down with much more of a sensual soul ballad in the form of the swooning "What They Can't See". Two stunning sides of soul for two very different occasions; Suncut deliver the goods once again.
…

Read more
Items 1 to 2 of 2 on page 1 of 1