Labels
Items 1 to 2 of 2 on page 1 of 1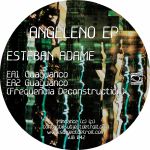 Cat: SUB 042. Rel: 19 Mar 18
Techno
Esteban Adame - "Guaguanco"

Esteban Adame - "Guaguanco" (Frequencia deconstruction)

Santiago Salazar - "October 17"

Santiago Salazar - "October 17" (dub mix)
Review: The latest release on DJ Bone's Subject Detroit label is a split 12" featuring Esteban Adame and Santiago Salazar. This is how they do techno, Californian style, and you can tell it from the off. The beats are tough as hell, but there's a sun-kissed vibrancy to the synth work that positively leaps out of the speakers and shakes your cerebellum. Adame leads on the A side with "Guaguanco", an effervescent stomper that takes a turn for the deep when Frequencia jumps on board for a remix. Salazar is in a housey frame of mind on "October 17", letting smooth pads lead the way without losing that all-important impact. The "Dub mix" of the track actually beefs things up with a grinding lead synth pitched at big room scenarios while maintaining a steady tempo.
…

Read more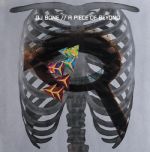 Cat: SUB 044. Rel: 30 Apr 18
Techno
It Begins (4:57)

The Stalker (8:19)

Power Outage (6:23)

The Chase (7:05)

Dreamers 9 (5:27)

All My Heart (7:48)

Sweat (6:43)

Freestyle (6:20)

RIP (feat Aaron-Carl) (5:44)

Lectronimo (5:15)

Workings Of The Inner Circle (3:19)

Tell The Story (8:19)
Review: As we step into 2018, DJ Bone brings another fresh fusion of funk and ferocity, Composed for deployment on his own Subject Detroit imprint, A Piece Of Beyond is a detailed and varied cross section of Bone's multidimensional musical mind, journeying along a strong spine of Detroit Techno in all its many shapes, colours and textures...





…

Read more
Items 1 to 2 of 2 on page 1 of 1