Items 1 to 3 of 3 on page 1 of 1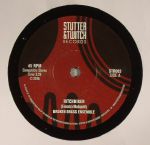 Cat: STR 003. Rel: 02 Feb 17
Broken Beat/Nu Jazz
Hitchhiker (3:29)

Windsurfing (Hunrosa remix) (3:26)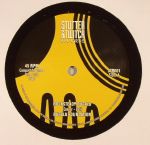 Cat: STR 001. Rel: 29 Sep 16
International
Rocksteady Bugalu (3:40)

La Cadena (3:45)
Review: The Bugalu Foundation collective are not to be messed with when it comes to funky Afro-Latin soul-funk. Taking inspiration from many different genres between South America and Africa, this is some truly dope material, and a little bit of a breath of fresh air. "Rocksteady Bugalu" is the ultimate hybrid, a tune that starts off with a Cuban swing jazz but that quickly develops a noticeable dubwise twist which takes us back to Jamaica. "La Cadrena" is a more traditional Cuban-style ballad, complete with blasting trumpets, those utterly additive piano keys and vocals that just call for you to hop on a plane and cross that pond over to the Caribbean...
…

Read more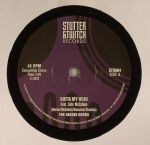 Cat: STR 004. Rel: 02 Mar 17
Funk
Outta My Head (feat John McCallum) (3:42)

Give Me Something Better (feat John McCallum - Werkha remix) (4:00)
Review: Northern collective The Haggis Horns have been at the forefront of the UK funk scene since they came to prominence as a horn section on the legendary album "Keb Darge Presents The New Mastersounds" in 2001. They then went on to form their own full band in 2004 and have three albums under their belt: "Hot Damn!", "Keep On Movin" (First Word Records) and recently released "What Comes To Mind" (Haggis Records). They've been rocking crowds the world over for years winning fans with their signature sound that crosses over with breakbeats, afrobeat, soul and hip-hop. The seven piece band call upon John McCallum on vocals and guitar for the absolute funk explosion that is "Outta My Head" while on the flip their track "Give Me Something Better" gets a lovely rework by Manchester's nu-jazz broken beat wunderkind Webkha.
…

Read more
Items 1 to 3 of 3 on page 1 of 1