Items 1 to 2 of 2 on page 1 of 1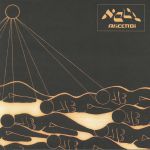 Cat: STPLJCK 003. Rel: 16 Jan 18
Electro
Ascendi (7:34)

Konstantinos (7:52)

Poison (Insidious mix) (9:23)

Wormhole Transmission Service (6:40)
Review: Melbourne's Steeplejack imprint has entered the game at just the right time, when the sounds of IDM, minimal house and techno are blurring ever so quickly into one glitchy umbrella sound. Nali, who has already appeared on the imprint a few times, comes through with four inimitable cuts, all of them powered by a distinctive 90s texture recalling the 'intelligent' side of dance music. "Ascendi" is the sort of tune that Autechre would have made had they been more techno-prone, while "Konstantinos" bleeps its subtle 303 waves over a stripped beat groove. The B-side opens with the 'Insidious' mix of "Poison", a true shape-shifter with a subtly pulsating techno beat, and closes with the relatively more jovial "Wormhole Transmission Service", a tune that takes inspiration from the UK's jungle sound thanks to a myriad of broken beats and breaks.
…

Read more
Cat: STPLJCK 004.
Electro
GLM - "Stryker Hydraulic Tension" (feat Sam Cooper)

Reptant - "Get Me Out Of Here"

Nerve - "White Tie Smalltime Counterfeiters"

Nullstaat - "Worse Than Nothing"
Items 1 to 2 of 2 on page 1 of 1