Items 1 to 3 of 3 on page 1 of 1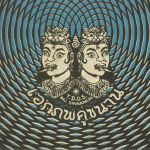 Cat: SPH 7001. Rel: 31 Jan 18
Bass
Parallel Universe (feat MC Sinnamon) (3:58)

Wat That Thong (3:18)
Review: "Parallel Universe" is The Dude Of Stratosphear's debut single, featuring the Thai rapper MC Sinnamon. Real name Jerome Doudet, he is a Swiss/French artist and bass player based in Bangkok, Thailand. A DJ, vinyl collector, musician, graphic designer and East Asian music connoisseur, The Dude Of Stratosphear was groomed in the vibrant alternative scene of Geneva, Switzerland. He presents here an cosmic trip between the heat of Chennai's bazaars and Bangkok's chaotic streets. Said to be based on a rare Indian library sample, "Wat That Tong" features samples of Thailand molam queen Yenjit Porntavi, plus a modern dub beat and Indian percussion.
…

Read more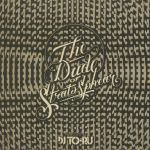 Cat: SPH 7002. Rel: 31 Jan 18
Deep Dubstep
Phra Khanong Disorder (3:53)

Namba Vibrations (3:40)
Review: It would be fair to say that Sphearic, the label helmed by occasional Mental Groove artist Jerome Doudet AKA The Dude of Strosphear, is Thailand's foremost outpost of electronic bass music. Admittedly, it's a small field, but it's still something to boast about. Here the "Dude" kick-starts 2018 with a tasty seven-inch featuring two tracks constructed alongside local turntablist DJ To Ru. His on-point scratches are woven in to the fabric of both "Bailan Break", a stuttering and punchy dubstep roller rich in redlined bass and exotic Thai instrumental flourishes, and flipside "Uchu Daikaiju No Ballad". This hot-stepping cut is closer in tone to experimental instrumental hip-hop - check the classic MC vocal samples - but happily retains the weightiness of dubstep and a hint of Far Eastern exotica.
…

Read more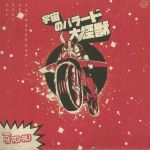 Bailan Break
(white vinyl 7" + MP3 download code limited to 300 copies)
Cat: SPH 7003. Rel: 31 Jan 18
Bass
Bailan Break (2:39)

Uchu Daikaiju No Ballad (2:50)
Items 1 to 3 of 3 on page 1 of 1