Items 1 to 2 of 2 on page 1 of 1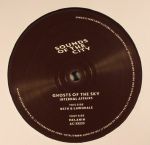 Cat: SOTC GOTS01. Rel: 25 Jan 16
Deep House
65th & Lawndale (6:56)

Melanin (7:00)

Acieeed (5:45)
Review: "We are happy to welcome Ghosts of the Sky in the family, 65th & Lawndale is a deep and strong track sitting in A side, magical chords, stomping bass and lush drums are the secret of this beauty, a future classic. On the other side, Melanin is a bit darker with its flowing pads and acidic bassline, really personnal. Acieeed, like you might imagine is a pure acid jam in its most classical form. A fantastic EP we are proud of."
…

Read more
Played by:
Life Recorder
,
JONNO & TOMMO
,
Monsieur Cedric (Serie Limitee)
,
Juno Recommends Deep House
,
Dmitry Distant
,
Cottam
,
Apoena
,
7 Citizens / Praterei
,
Hakim Murphy
,
Carl H (ANIMALS ON PSYCHEDELICS )
,
Rikki Humphrey
,
Anaxander
,
HVL
,
DJP / Soul Print Recordings
,
Secretsundaze
,
Soumaya Pheline
…

Read more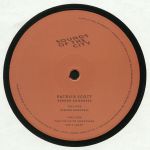 Cat: SOTC PS01. Rel: 22 Jan 18
Deep House
Reborn Goodness

They're Up To Something

She's Jazzy
Review: The highly regarded Sounds Of The City label makes a welcome return after promising 12"s from Brian Harden, Walt J, Kai Alce and Javontte amongst others. This time around they've called upon Detroit house royalty Patrice Scott to lay down some delicate, refined deep house loaded with that all important Motor City soul. "Reborn Goodness" is quintessential Scott, riding a steady cruising groove and laying down honey coated keys, while "They're Up To Something" nudges in a more spacious kind of soulful house music that wouldn't sound out of place in Rick Wade's repertoire. "She's Jazzy" finishes the EP off with a snappy, stomping jam that stands out as one of the best on the 12".
…

Read more
Played by:
Owen Jay (Batti Batti / Gauss )
,
Tomi Chair
,
JimmyTheTwin
,
Wes Baggaley
,
Ilija Rudman ( Imogen Recordings )
,
Corbi
,
Matt Pond (DeepSystems)
,
STEREO 12"
,
Goshawk/Rhythm Plate
,
Thatmanmonkz (Shadeleaf Music)
,
JONNO & TOMMO
,
Monsieur Cedric (Serie Limitee)
,
Per Bojsen-Moller
,
ISOUL8 (Volcov)
,
Irfan RAINY
,
Marcelo Tavares(Deep Space Podcast)
,
GWEN (SPACE BREAKS RECORDS)
,
Jorge Caiado (Balance / Groovement)
,
Richard Zepezauer (RZ-1)
,
Akioki
,
James Duncan
,
Son Of Sound
,
Chubby
,
Diego Perrisson
,
Ricardo Miranda
,
Don Crisp
,
25 Places
,
Dave Aju
,
Titonton Duvante (Residual)
,
DJP / Soul Print Recordings
,
Danijel Kevic
…

Read more
Items 1 to 2 of 2 on page 1 of 1