Items 1 to 3 of 3 on page 1 of 1
Cat: SPMBLP 001. Rel: 26 Aug 15
Techno
Caliban (3:26)

Endorphines (feat Kastil) (9:32)

Human Behaviour (5:44)

Hydra (5:26)

King Of The Wild Frontier (3:54)

Nebula 584 (feat Dario Zenker) (5:38)

Nereid (6:30)

Hyperion (feat Tadeo) (5:04)

Titania (5:41)

Dementia (feat Psynote) (3:35)
Review: Fred P's Soul People Music returns with a full length from the artist formerly known as Kapser and Esperanza main man Jose Cabrera. Last seen on Peterkin's newly inaugurated Boards imprint, the Madrid native presents us with some killer techno tracks on here. "Endorphinas" sounds like a restrained take on the Jeroen Search & Dimi Angelis sound, and sounds great! "Human Behaviour" is brooding moody techno at its finest. On the other side "Nebula 584 (feat. Dario Zenker)" is the kind of steely cyclical techno you would expect from such a collaboration while "Hyperion" is more on the Robert Hood tip with its entrancing stabs that repeat on and entrance you with, you guessed it; claps on the kick; and it's rather infectious!
…

Read more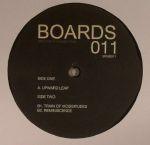 Cat: SPMB 011. Rel: 24 Feb 17
Deep House
Upward Leap (8:10)

Train Of Vicissitudes (8:14)

Reminiscence (5:20)
Review: With The P Connection, former Kimochi and Pads contributor Niro Perrone makes his debut for Soul People Music's Boards series. Aside "Upward Leap" is something of a throbbing, peak-time jacker, with Perrone focusing the action around a mind-altering analogue bassline and handclap-heavy drum machine percussion. There are occasional TB-303 acid lines, too, plus the kind of hazy, chord-heavy breakdown that was once the hallmark of late '80s Italian dream house productions. On the flip, you'll find the tactile grooves, bouncy electronics and swirling pads of "Train Of Vicissitudes", plus the intelligent techno influenced, intergalactic warmth of "Reminiscence".
…

Read more
$12.98
SAVE 30%
in stock
$9.09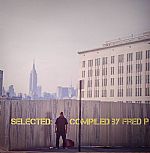 VARIOUS
Cat: SPMBC 001. Rel: 20 Feb 14
Deep House
DeepJus AQuaBeat - "Interpetation"

Bassik Grooove - "Synthetic Ocean"

Bobby O'Donnell - "The Shards Of Our Childhood"

Ryo Murakami - "Midnight Sun"

Lapien - "My Obsession"

We Are MAM - "Rootz Underground" (original mix)

Orion 70 - "Enki"

Fred P - "NY" (Selected dub)
Review: If you're looking for classic deep house reissues, the Apollonia crew are doing an ever increasingly great job of turning out the truly sought after gems amongst the chaff. Kerri Chandler's Night Moves EP that originally put out "Sunday Sunlight" is now fetching silly prices elsewhere, but it's not hard to see why when you wrap your ears around the swinging deep house master at his very best. From the warm, bubbly bassline to the life-affirming chords to the sweet, distant vocal hook, it's everything you want from the man. To round the package off in fine style, Delano Smith slides in for a remix that dubs the track out with a soft but effective touch.
…

Read more
Played by:
Owen Jay (Batti Batti / Gauss )
,
Jimpster
,
Bu$$ (bliq, olympos)
,
Life Recorder
,
ROTCIV
,
Kone-R (Uncharted Audio)
,
Alex Font
,
Bobby O'Donnell
,
Adesse Versions
,
Martin Haberland
,
Brothers' Vibe
,
Isaac Basker
,
Juno Recommends Deep House
,
Doo
,
Fred P AKA Black Jazz Consortium
,
Agnostic Rhythm
,
Bryan Hervieu
,
AYBEE
,
Diego Perrisson
,
The Legendary 1979 Orchestra
,
Djs: Most Charted - Deep House
,
Rikki Humphrey
,
Nasty Boy
,
Gnork
,
Cecil (artfuldivision)
,
Colman Buckley
,
Anaxander
,
Oli Furness
,
DJP / Soul Print Recordings
,
Russ Gabriel
,
Marco Celeri
,
MadderModes
,
Hans Thalau
…

Read more
Items 1 to 3 of 3 on page 1 of 1