Items 1 to 3 of 3 on page 1 of 1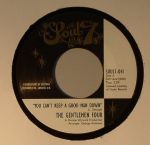 Cat: SOUL7 041. Rel: 09 Mar 15
Soul
You Can't Keep A Good Man Down (2:30)

It Won't Hurt (2:13)
Review: Fresh from 1968, this Dionne Warwick-affiliated double-sided one-off by The Gentlemen Four returns in its original glory courtesy of Soul 7 and Jazzman. "You Can't Keep A Good Man Down" is a straight-up northern soul stomper with big drums, powerful momentum and emphatic harmonies. Looking for a more tender moment? Flip for the show-stopped ballad "It Won't Hurt" where the harmonies play an even more pivotal role in the dynamic. Nothing hurts with records like this.
…

Read more
Cat: SOUL7 043. Rel: 04 May 15
Funk
Without Your Love (2:53)

Giving Up Your Love (1:45)
Review: Straight from 68; Diane Lewis's Wand double-A has passed hands for well over L300 in the past, and it's really not hard to understand why... Northern soul anthem "Without Your Love" comes with gutsy vocals, full spectrum backing vocals and drums so lively and crisp they sound like they're marching out of the speakers. "Giving Up Your Love" plays the consummate soother; a raw soul ballad with strings and delicate harmonies, it's the ultimate antidote to the emotional frenzy on the A. Highly limited.
…

Read more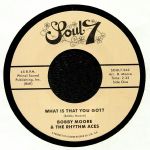 Cat: SOUL7 042. Rel: 16 Feb 15
Soul
What Is That You Got?

Love's Got A Hold On Me
Items 1 to 3 of 3 on page 1 of 1