Items 1 to 2 of 2 on page 1 of 1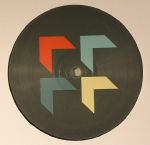 Cat: SOULR 072. Rel: 29 Feb 16
Drum And Bass
Around The Sun (feat Robert Manos) (5:27)

170 Untitled (6:29)

Ghetto Chemistry (feat Lystone) (4:50)

Just A Moment (5:49)
Review: Following his debut on CIA in autumn 2015, US artist Adred continues to show the breadth of sonic span and abilities on the equally respected Soul:R on their so-far-spotless "Fourfit" series. Each cut showing balancing restraint and weight with a strong emphasis on jazzy textures and tones, we're sideswiped by Manos's vocals and the strong "Oblique" feels of "Around The Sun", we're soothed with equal measures of nostalgia and synthetic soul on the Goodlookingesque "170 Untitled" before getting deep, dark and minimal on "Ghetto Chemistry" where Lystone adds a unique US hip-hop feel. Finally we walk the plank into Adred's deepest, oceanic cut to date where the waves are high, voluptuous and all consuming. Stunning.
…

Read more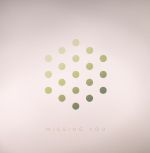 Cat: SOULR 075. Rel: 03 Oct 16
Drum And Bass
Missing You (feat Tyler Daley & DRS) (7:12)

Tumult (6:16)
Review: The pairing of LSB and DRS is up there with wine and cheese. Having smashed 2015 with "The View", the pair return with another beautiful, emotion-soaked gem "Missing You". With its soft pianos and space for DRS to ruminate, it's another soulful smash that will stand the test of time. "Tumult" shows the complete flip of LSB's ever-perennial skills as he rolls out a darkside roller with a serious hurricane bassline that's powerful enough to take you back to the 2001. With his debut album around the corner, both tracks do well to remind you just how on-point LSB is.
…

Read more
Items 1 to 2 of 2 on page 1 of 1