Items 1 to 2 of 2 on page 1 of 1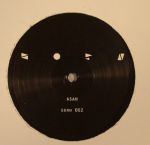 Cat: SORN 002. Rel: 18 May 15
Techno
Untitled (6:42)

Untitled (Steve Moore remix) (7:35)

German Film Score (6:30)

Pulse & Moment (4:57)
Review: SORN002 welcomes another experimental beat maker tot he fold. Asan is likely from another planet. His take on techno is like no other. Expect wild drum patterns, freaky synths and alien grooves. Synth Lord Steve Moore strips things back in a way only he can and creates an arpeggiated synth journey which you'd never tire of, even if it was 45 minutes long!

…

Read more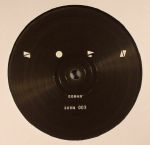 Cat: SORN 003. Rel: 25 Jan 16
Techno
Digitalis Purpurea (4:17)

Digitalis Purpurea (Ikpathua & Paterson remix) (7:39)

Friends (5:20)

Odzala-Kokoua (4:50)
Review: "Following up on the excellent 'Stabbed in Konya' EP for Peur Bleue, SORN welcomes Gohan to the fold. Three tracks of dystopian techno for the heads, plus a Boddika-esque remix from newcomers Ikpathua & Paterson. Recommended."
…

Read more
Items 1 to 2 of 2 on page 1 of 1