Items 1 to 2 of 2 on page 1 of 1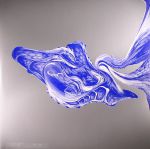 Fhorth (5:31)

Herzzatzz (6:04)

Avantual (5:40)

Evensong (7:45)

Landor 50X2 (6:27)

Pelomen Vapour 1 (4:29)

Pelomen Vapour 2 (5:12)

Pelomen Vapour 3 (5:02)

Kappafects (6:16)

Maghellen (6:12)
Review: It's been a long time between drinks for Darrell "Bola" Fitton, a long serving IDM explorer who released five fabulous albums on Skam between 1998 and 2007. D E G, his first album in a decade, is a predictably beguiling and atmospheric affair. Beginning with the sumptuously spacey ambient sweep of "Fhorth", Fitton delivers a master class in hard-to-pigeonhole electronica. While some tracks are reminiscent of some of Autechre's more melodious moments (see "Herzzatzz" and the acid-flecked "Pelomen Vapour 2"), others draw influence from Rephlex style braindance (see the sharp synth riffs and bustling beats of "Landor 50X2"), spaced-out post-dubstep electronic folk ("Evensong") and ghostly, post-apocalyptic ambience ("Pelomen Vapour 3"). Throughout, it remains a hugely entertaining affair.
…

Read more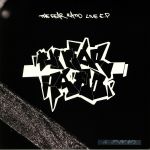 Cat: SKA 035. Rel: 07 Mar 18
Techno
GBA (live) (6:13)

Onefiveoooh (live) (6:36)

Intl (Test mix) (2:33)

Era (live) (8:31)
Review: Mark Broom and James Ruskin re-ignite as The Fear Ratio, with their third appearance on British IDM imprint Skam. Under this alias, the pair of techno figureheads explore styles outside of their usual techno trajectory - pushing their sonic repertoire into the realms of extreme electronics and UK derived splintered beat explorations. Featuring exclusive versions of tracks taken from their last album Refuge of A Twisted Soul, and made in preparation for their live sets. The industrial strength breaks of "GBA" can match anything by fellow brethren British Murder Boys, "Onefiveoooh" is as much hyperware as it is completely contorted, while the deep and atmospheric slow burner "Era" allows you a moment to come up for air.
…

Read more
Items 1 to 2 of 2 on page 1 of 1