Labels
Items 1 to 3 of 3 on page 1 of 1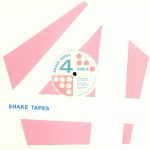 Cat: SHAKETAPES 004. Rel: 26 Feb 18
Disco/Nu-Disco
I'm A Big Freak (Dan Shake cut) (8:59)

It's Like That (Dan Shake) (5:10)

Were You Ready For That (Jamie 3:26 edit) (6:20)

Autodrive (Keith Lorraine Repercussion) (5:43)
Review: That Shake Tapes heat keeps on coming from Dan Shake's idiosyncratic corner of the groove, and this time he's not the only one causing mischief all over the platter. The record kicks off with a deadly, bubbling lick of Phreek's cheeky wigged out disco burner, "I'm A Big Freak," banged to rights by Shake himself, and he's also at the rains for the soulful strut of "It's Like That". Jamie 3:26 slam dunks a fireball of fierce, stomping disco at its loudest and proudest with "Were You Ready For That", and then Keith Lorraine fires off a masterful blitz of dubbed-out tough 80s grooves on "Autodrive".
…

Read more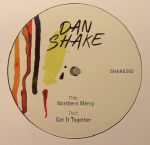 Cat: SHAKE 002. Rel: 09 May 16
Disco/Nu-Disco
Northern Merry (5:01)

Get It Together (7:16)
Review: REPRESS ALERT: After SHAKE 001 flew off shelves back in September, Mahogani's Dan Shake returns with his second edits release. Already firmly supported by the likes of Daphni, Soul Clap and Gilles Peterson, expect more groove-laden gems from one of the UK's fastest rising talents.
…

Read more
Played by:
Jonna (City Fly / Shadeleaf Music)
,
Ben Sims
,
Beane the Noodler
,
Dom Servini
,
Mimi
,
Rosenhaft (Killing Sources)
,
Bodyjack
,
Jacques Renault
,
Thatmanmonkz (Shadeleaf Music)
,
Paul Thornton (Dig Deep / Reboot)
,
Monsieur Cedric (Serie Limitee)
,
Mike W - Kolour LTD
,
Juno Recommends Disco
,
Frank Booker
,
Nicholas
,
Neil Diablo
,
Luke Solomon
,
Sleazy Beats Recordings
,
Nicola conte
,
Bodhi
,
Justin Gg Green
,
SIMON OZBIZTON
,
Karol Aleksander
,
Admin
,
MANIK
,
Sebastien Vorhaus
…

Read more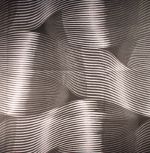 Aiye Le (feat Dele Sosimi)

Aiye Le (Dan Shake remix)
Review: XOA is an exciting new project fusing sounds from the golden era of '70s Afrobeat with contemporary electronica and modern production. The debut release AIYE LE, features the vocals of former Fela Kuti musical director and afrobeat royalty Dele Sosimi. Label boss Dan Shake steps up for the remix on the B side, bringing his signature Detroit house aesthetic.

…

Read more
Items 1 to 3 of 3 on page 1 of 1