Items 1 to 3 of 3 on page 1 of 1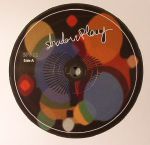 Cat: SP 002. Rel: 26 Jun 17
Techno
Phoenix Lights (7:17)

Research Program (2:28)

Clouds Reflection (6:13)

V-Shape (7:23)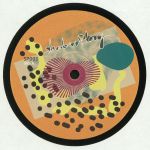 Cat: SP 003L. Rel: 23 Jan 18
Techno
Scott Edward - "Access Activist" (5:52)

Scott Edward - "All Is Lost" (6:32)

Ultra Modern Art - "In Microcosm" (5:58)

Ultra Modern Art - "Brave New World" (5:13)
Review: Proper old school Detroit-style techno here, the type that calls to mind first wave innovators such as Model 500, Derrick May and 3MB courtesy of Scott Edward Hodgson. The UK producer came up in the early '90s a few years after the aforementioned, releasing some soulful Motor City inspired jams via his cult Beau Monde and Out Of Orbit imprints. The releases fetch exorbitant prices on the second hand market, but thanks to Berlin's Libertine and now Le Loup's Shadowplay imprint: here we have some unearthed sleeper classics. On the A side the funked up hi-tech soul of "Access Activists" represents a true zeitgeist of early techno that's really hard to reproduce these days - try getting a groove like this out of your AIRA, kid! On the flip are two tracks from Hodgson's other known alias Ultra Modern Art. The uplifting flavour of "In Microcosm" calls to mind similar anthems of the day like "Nude Photo" or any remix by Atkins under his 'Magic Juan' alias. By contrast, the deep and introspective acid of "Brave New World" offers up something a bit more serious and contemplative. Mind blowing stuff! Hodgson is still active to this day and runs the Art Edit imprint / studio, out of Bath in Somerset.
…

Read more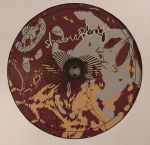 Cat: SP 001L. Rel: 15 May 17
Minimal/Tech House
The Ancient Ways (5:52)

Ygam (6:38)

Acid Surface (6:16)
Review: Shadow Play is a new label from Paris conceived by Leonard Perret aka Le Loup and Pura. Inaugurating the label is Perret himself with the minimal electro crossover on The Ancient Ways EP. On the A side the title track is tough minimal electro crossover much as good as fellow Frenchman TC80 or Italy's Saverio Celestri while "Ygam" goes for some vintage Detroit techno groove. On the flip "Acid Surface" continues on with the classic Motor City rave sounds from the early '90s and even injects some breakbeats for added authenticity.
…

Read more
Items 1 to 3 of 3 on page 1 of 1