Items 1 to 3 of 3 on page 1 of 1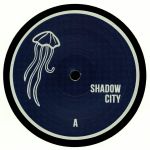 Cat: SHDW 004. Rel: 07 Mar 18
Deep House
Everywhere I Go (6:21)

Lordbuck Jazz (6:19)

Not Used To Love (7:33)

Lordbuck Jazz (Big Miz remix) (6:00)
Review: For the latest EP on their offshoot record label, Birmingham party collective Shadow City has turned to young producer Jeigo. The producer may well be one to watch in the months and years ahead, because there are few faults to be found on this impressive debut EP. Check first the gentle, tech-tinged deep house shuffle of "Everywhere I Go", which makes fantastic use of a crackly, heart-aching vocal sample, before admiring the layered drums, darting synth bass and heady scat vocal samples of heads-down workout "Lordbuck Jazz". Jeigo successfully turns his hand to drowsy, ultra-deep house on the luscious and warming "Not Used To Love", before Big Miz reaches for the vibraphone solos on a surprisingly jaunty deep house makeover of "Lordbuck Jazz".
…

Read more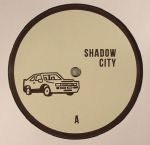 Cat: SHDW 001. Rel: 05 May 17
Funky/Club House
We Can Only (7:29)

Love Flow (5:39)

Love Flow (Only Lovers rework) (5:01)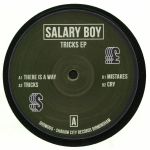 Cat: SHDW 005. Rel: 09 May 18
Deep House
There Is A Way (6:41)

Tricks (6:06)

Mistakes (6:11)

Cry (5:45)
Review: London's Salary Boy makes his debut on vinyl, with the Mall Grab protege following up some great releases by the likes of Jeino, Harry Parsons and Alex Woolley here on Shadow City. The Tricks EP features some uplifting and groovy house jams, that undoubtedly look to house music's recent past - but with a firm vision of the present. From the sun-kissed deepness of "There Is A Way" that's looped up and filtered to perfection in the vein of French Touch, the sensual late night groove "Mistakes" and the bittersweet melancholia of "Cry" - this wunderkind is definitely one to watch moving forward in 2018.
…

Read more
Items 1 to 3 of 3 on page 1 of 1