Items 1 to 2 of 2 on page 1 of 1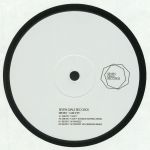 Cat: SDR 002X. Rel: 31 Jan 18
Deep House
I Like It (6:21)

I Like It (Daniele Temperilli remix) (5:45)

UK Tingzzzz (7:22)

UK Tingzzzz (Nick Beringer remix) (6:45)
Review: Last October, we waxed lyrical about the '90s EP, the debut release from Seb Zito's Seven Dials imprint (the name was taken from the title of an early Zito release on FUSE London). This follow-up is, if anything, even better. Opener "I Like It" explores similar sonic territory, wrapping vintage U.S deep house textures and chopped-up, Todd Edwards style vocal snippets around a bustling, 4.4 UK garage groove. Zito further explores his love of the dubby early UKG sound (think Grant Nelson and Matt 'Jam' Lamont circa 1995) on "UK Tingzzz", a chunky dancefloor bumper complete with killer dub bass and jammed-out riffs. Of the two accompanying remixes, it's Daniele Temperilli's ambidextrous two-step re-make of "I Like It" that really hits the spot.
…

Read more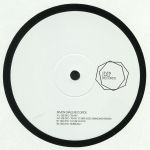 Cat: SDR 001X. Rel: 25 Oct 17
Deep House
95-96 (6:14)

95-96 (Chris Geschwinder remix) (5:58)

House Fevor (6:46)

Bubbling (7:09)
Review: Since making his debut six years ago, Seb Zito has made quite an impression. Here, he christens new label Seven Dials following acclaimed outings on Fuse London, Rawax and, most recently, Hund Records. As the title suggests, much of the EP is inspired by dancefloor styles of the 1990s, though thankfully not the extensively mined hardcore and jungle sounds that have inspired rather a lot of producers of late. "95-96" is a swinging and bass-heavy affair, seemingly inspired by the darker end of U.S garage (think Tenaglia and David Morales' Red Zone dubs), while "Bubbling" offers a lighter and snappier take on the same core sound. Also worth a listen is Chris Greschwinder's re-make of "95-96", which adds a little two-step swing and suitably bombastic sub-bass.
…

Read more
Items 1 to 2 of 2 on page 1 of 1