Items 1 to 3 of 3 on page 1 of 1
Cat: SER 021. Rel: 02 Oct 17
Electro
John Selway - "Solar Sailing" (6:11)

Alex Cortex - "Proxy" (6:13)

Synapse - "Payback" (5:59)

TCMF - "We Are The Almost People" (with Isti F) (4:07)
Review: Selway's Serotonin repletes itself once again with vital electro jams that tap deep into the b-boy, machine funk foundations while glaring into a bleak future. Angular and iced-out through and through, the label takes the lead with a raw acid attack before inviting longstanding German sculptor Alex Cortex for more visceral neck-snap beat fun. Deeper again Selway and Jason Szostek Synapse project where a looser roll in the groove gives more of a Detroitian sensation. Meanwhile for the parting gesture, the mysterious TCMF get their glitch on with more of an acid house / breaks flavoured take on the classic sound. Welcome to the future.
…

Read more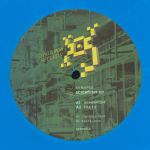 Cat: SER 020. Rel: 23 Nov 17
Electro
Schismism (5:39)

Facts (7:23)

Stealing Science (6:19)

Pluralism (5:56)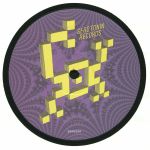 Cat: SER 022. Rel: 16 Apr 18
Electro
Cosmic Connection (7:45)

The Freak (5:22)

Gas (6:28)

Bubble (6:18)
Review: John Selway and Jason Szostek, who have respectively achieved a world-wide status over the last 10 years, started producing dance beats under the Synapse moniker, back in the midst of an electro wave that swept over NYC in the mid 90s. The project is now more relevant than ever, what with the re-rise of electro, so they've gone back in the studio to show everyone how it's done. "Cosmic Connection", as the title implies, is a deep and wondrous electro jam for the late-night hours, while "The Freak" turns to the more industrial end of the scale. Over on the B-side, "Gas" is all about the electrifying bass that circles the airwaves, and "Bubble" stretches out some fine dub-echo bass that lands on the same tonalities as labels like Echoplex.
…

Read more
Items 1 to 3 of 3 on page 1 of 1